Talk to Our Friendly Staff Today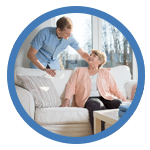 Read More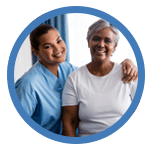 Learn More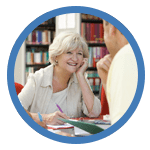 Get Help Now
Struggling with caring for an aging loved-one?
Call us today, we can help!
919-676-1070 Raleigh
336-285-6880 Greensboro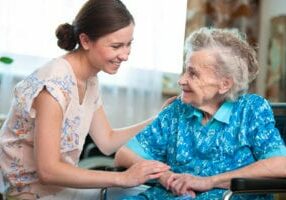 Let us help you when you need us most. Available hourly or 24-7-365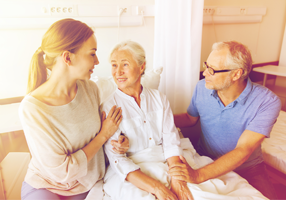 We help clients stay in charge of their lives, health and wellness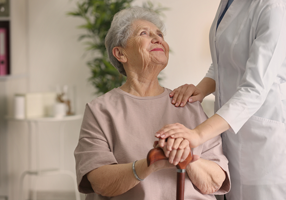 Learn more about the expert Dementia & Alzheimer's care we provide
Our comprehensive range of services means your loved one will be well taken care of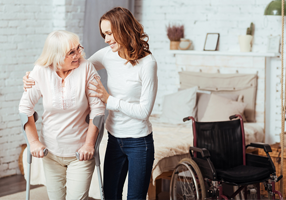 Hear what our past and current clients have to say about our services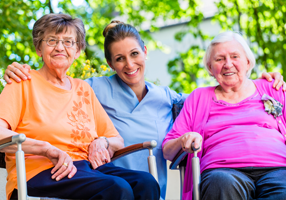 Join our team of caring professionals and start a rewarding career
"I searched Raleigh Home Care companies and settled with Affordable Family Care Services because they seemed to be the match I was looking to find for my needs. I've used Affordable Family Care Services for the last 4 years and I could not ask for better service or price. I searched and compared other agencies but they really stood out. I know the office people, even talk with the president every month as he calls me asking how everything is going. They really have been a blessing to me and helped me stay at home instead of going into an assisted living or nursing home. I would highly recommend Affordable Family Care."
Marcelyn M.
"I was using another Home Care agency in Raleigh and needed to increase my hours so my daughter happened to call Affordable Family Care. They came out to meet with us at no charge, told us about their programs and I was shocked at the amount of money I was able to save with this company. I use lots of hours per week and I was able to save $1400 per month when I switched to Affordable Family Care. The aides I have are fantastic and we see a nurse every 90 days, plus we get all this individual attention from the office staff and we even talk with the president every two weeks. This is a first rate agency. I am a pastor and intend to tell everyone about this wonderful company."
Mr. Minnick
"I have used numerous Home Care agencies over the years with my mother. She requires 24 hour live in service and I found Affordable Family Care in 2006 and have used them since. I get a great rate and the staff is fantastic. I can call and speak with the Director of Clinical Services Nurse anytime or the president who I speak with at least twice per month. I would recommend Affordable Family Care to anyone needing Home Care."
Julie B
"After using another reputable home care service for my husband, I became dissatisfied with so many aspects of their services that I decided to look for another home care service for him. I was very satisfied with the services that Affordable provided him/us for almost five years until his death. Following his death, and finding that I was starting to need home care services, I continued to use Affordable and have continued to enjoy their many personalized services over the past two years since his death."
Our mission is to provide individualized care that addresses the physical and emotional well-being of our Senior clientele. We care for our clients and their families as if they were part of our own family. Reach us at 919-676-1070 Raleigh or 336-285-6880 Greensboro
Our Office Locations
Affordable Family Care Services in Raleigh
114 Wind Chime Ct.
Raleigh, NC 27615 919-676-1070
Affordable Family Care Services in Greensboro
6520 Airport Center Dr., ST 100c
Greensboro, NC 27409 919-676-1070
Affordable Family Care Services in Southern Pines
205 SE Service Road
Southern Pines, NC 28387 910-446-1433
Affordable Family Care Services
4434 Old Battleground Road
Greensboro, NC 27410 919-676-1070
Affordable Family Care Services in Chapel Hill
700 N Estes Dr
Chapel Hill, NC 27514 919-676-1070