RN Assessments and Follow Up Visits
Caregiver Match
24-Hour On-Call
Alzheimer's/Dementia Care Specialists
Licensed-Bonded-Fully Insured
Family Owned and Operated
We Help the Whole Family
Families hire us to help their loved ones remain as independent as possible in the comfort and safety of their own home.
Our clients hire us because we fully understand their specific needs. We know their care is personal and individual.
How We Provide Better Service Than the Rest, for Your Family
We look at personalities and physical needs of every individual client and family.
Our trained caregivers are compassionate, flexible, and understand that all clients deserve dignity and kindness.
Who We Hire Makes a Difference to Our Families
Our caregivers are Certified Nursing Assistants (CNA), who are certified by the State of North Carolina, and Personal Care Assistants (PCA).

We are very particular about our caregivers. We hire about 10% of the people that apply with us. We ask ourselves, "Would I want this person taking care of my mother?"
We hire based on a skill set and passion for people, aside from just a "warm body".
We also have several RNs on staff. They are directly involved in overseeing our clients' care, and readily available to our caregivers.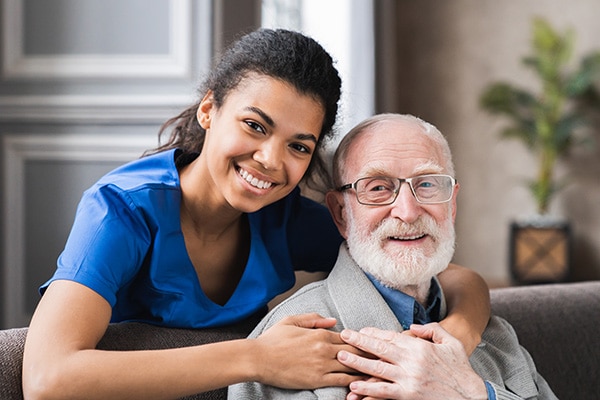 Why is in-home care better?
Our families trust us to assist their aging loved-ones because we can give them customized care from a local, family owned business.
Our main office numbers are answered 24/7 by a member of our office team. So, no matter when you or your loved one have an emergency situation, you can always reach us.
If your caregiver has an emergency, our office team gets right to work on it and we have somebody else ready and available to cover those hours.
Our mission is to provide individualized care that addresses the physical and emotional well-being of our Senior clientele. We care for our clients and their families as if they were part of our own families.