Families hire us to help their loved ones remain as independent as possible in the comfort and safety of their own home. Our clients hire us because we fully understand their specific needs. We know their care is personal and individual. Our families trust us to assist their aging loved ones because we can give them customized care from a local, family owned business.
Our main office numbers are answered 24/7 by a member of our office team. So, no matter when you or your loved one have an emergency situation, you can always reach us. If your caregiver has an emergency, our office team gets right to work on it and we have somebody else ready and available to cover those hours.
As we age, our need for companionship and care grows. Fortunately, there are more options than ever before when it comes to staying in the comfort of your own home while still receiving the care you need. Companion care at home is becoming an increasingly popular solution for elderly individuals who want to stay in their own homes, surrounded by familiar faces and cherished memories.
For seniors wanting to age-in-place, companion care at home may be the perfect solution. Not only does it allow them to remain in their own environment, but it also provides them with an experienced professional who can provide assistance with everyday activities such as meal preparation and light housekeeping. This type of care is tailored to meet each individual's specific needs and provides a sense of security that cannot be found anywhere else.
There is a staggering number of seniors who receive home care, with estimates ranging from 4 million to 5 million in the US alone. Seniors who receive home care have lower rates of hospitalization and longer life expectancies than those who don't receive care. It's also been found that receiving home care reduces the total cost of hospital bills by 50%.
The Benefits Of Companion Care
Companion care is an invaluable service that can help seniors remain in their own homes and avoid the move to a nursing facility. In-home care providers offer companionship, support, and assistance with daily activities such as cooking, cleaning, and transportation. This type of senior home care provides peace of mind for both seniors and their families.
The benefits of companion care are two-fold. 
First, it helps seniors age in place with dignity and comfort. They get to stay in familiar surroundings surrounded by memories and personal belongings. 

Second, it gives family members peace of mind knowing that a trained professional is there to help with everyday tasks and provide companionship.
Companion care can improve the quality of life for seniors who need assistance but don't want to move into a nursing facility or assisted living center. It also provides family members more time to focus on other activities while still ensuring that their loved one is safe and well cared for at home. With comprehensive senior home care services available, everyone involved can feel secure in knowing that their loved one is receiving the best possible care.
Affordable Family Care aspires to be the preeminent home care agency focusing on safety, lifestyle enhancement and positive outcomes.
She requires 24 hour live in service and I found Affordable Family Care in 2006 and have used them since. I get a great rate and the staff is fantastic…
Providing Companion Care at Home Services within 90 miles of Charlotte, Raleigh, Cary, Chapel Hill, Greensboro, Winston-Salem, and Southern Pines.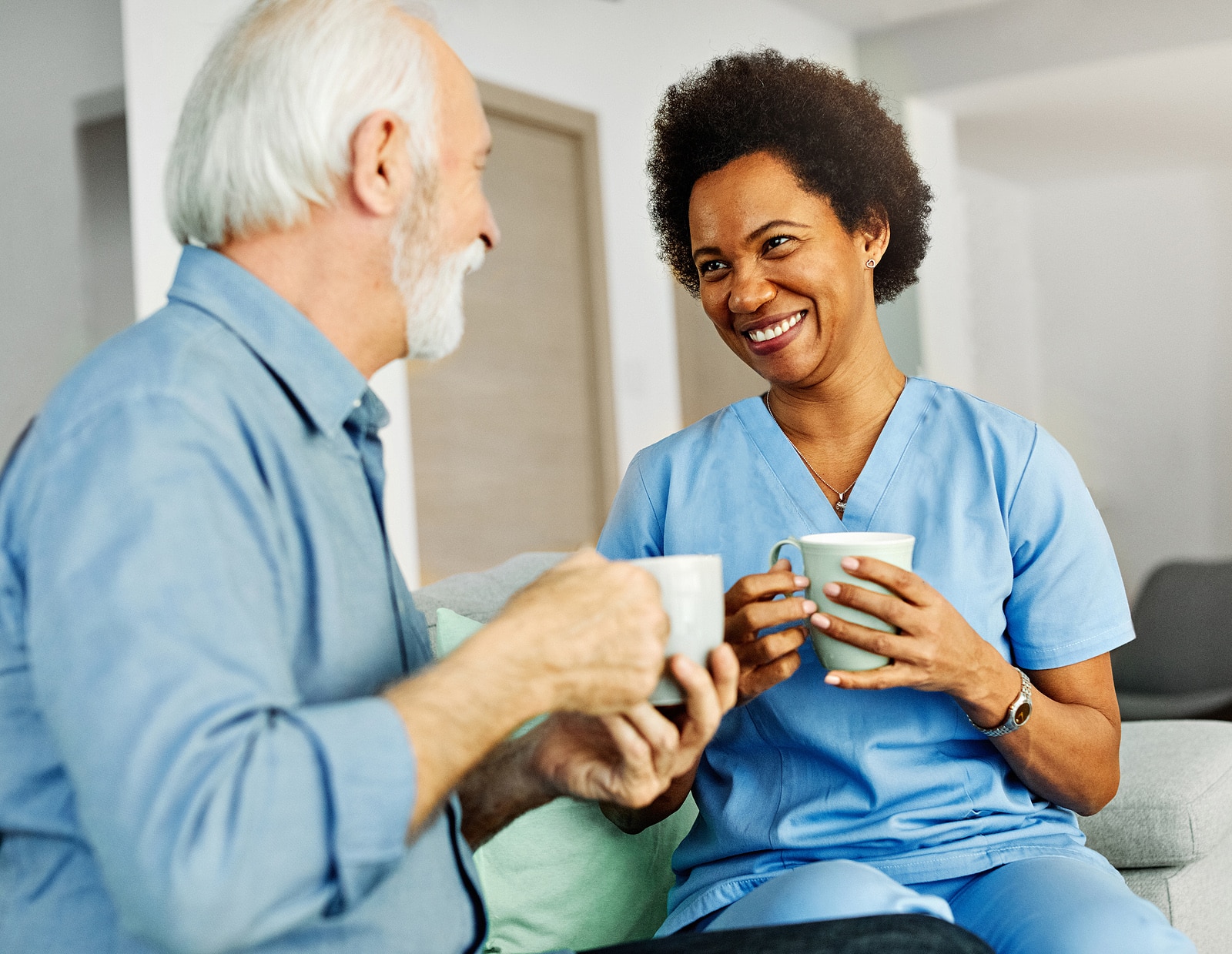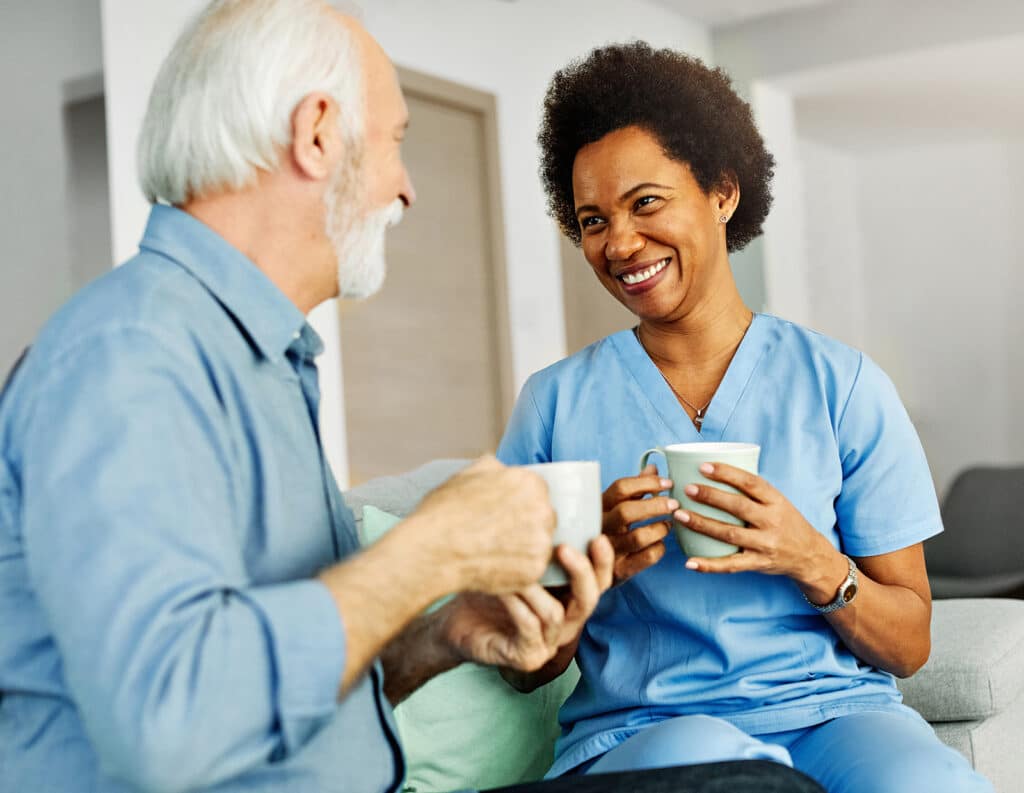 Services Included In Companion Care
When it comes to providing seniors with the care they need, companion care at home offers a unique set of services that can make life easier and safer. Home care services such as these can provide seniors with a sense of security and comfort in their own homes.
Companion care offers a wide range of services that are designed to help seniors maintain their independence and quality of life. 
These services may include:
Light Housekeeping

Meal Planning, Preparation & Clean-Up

Assistance with Laundry & Ironing

Assistance with Grocery Shopping

Changing Linens

Transportation & Errands

Escort to MD appointments

Dry Cleaning Drop-Off & Pick-Up

Medication & Scheduling Reminders

Escort to Religious Services

Prescription Drop-Off/Pick-Up

Aide with Reading

Taking Out Garbage
A compassionate and trained caregiver can be an invaluable resource for seniors who wish to remain in their homes. They can provide companionship and socialization opportunities while offering seniors the support they need to live a full life. With these home care services available, seniors can enjoy the comfort and convenience of living at home without compromising on safety or quality of life.
"Aging is not lost youth but a new stage of opportunity and strength." 
This phrase captures the idea that growing old doesn't necessarily mean losing our sense of self or purpose in life. 
By providing companion care services at home for seniors, we can help them stay connected with their families and find joy in their everyday lives.
Companion care at home for seniors provides an opportunity for us to fulfill this obligation and bring hope into someone else's life.
There is a staggering number of seniors who receive home care, with estimates ranging from 4 million to 5 million in the US alone. Seniors who receive home care have lower rates of hospitalization and longer life expectancies than those who don't receive care. It's also been found that receiving home care reduces the total cost of hospital bills by 50%.
So, we can see that understanding the statistics on homecare for seniors is important if we want to best serve them and their families. It's clear that providing this type of support boosts overall health outcomes while also reducing costs involved with medical bills and other expenses. Understanding these numbers helps us make informed decisions so that seniors can live happy and healthy lives in their own homes.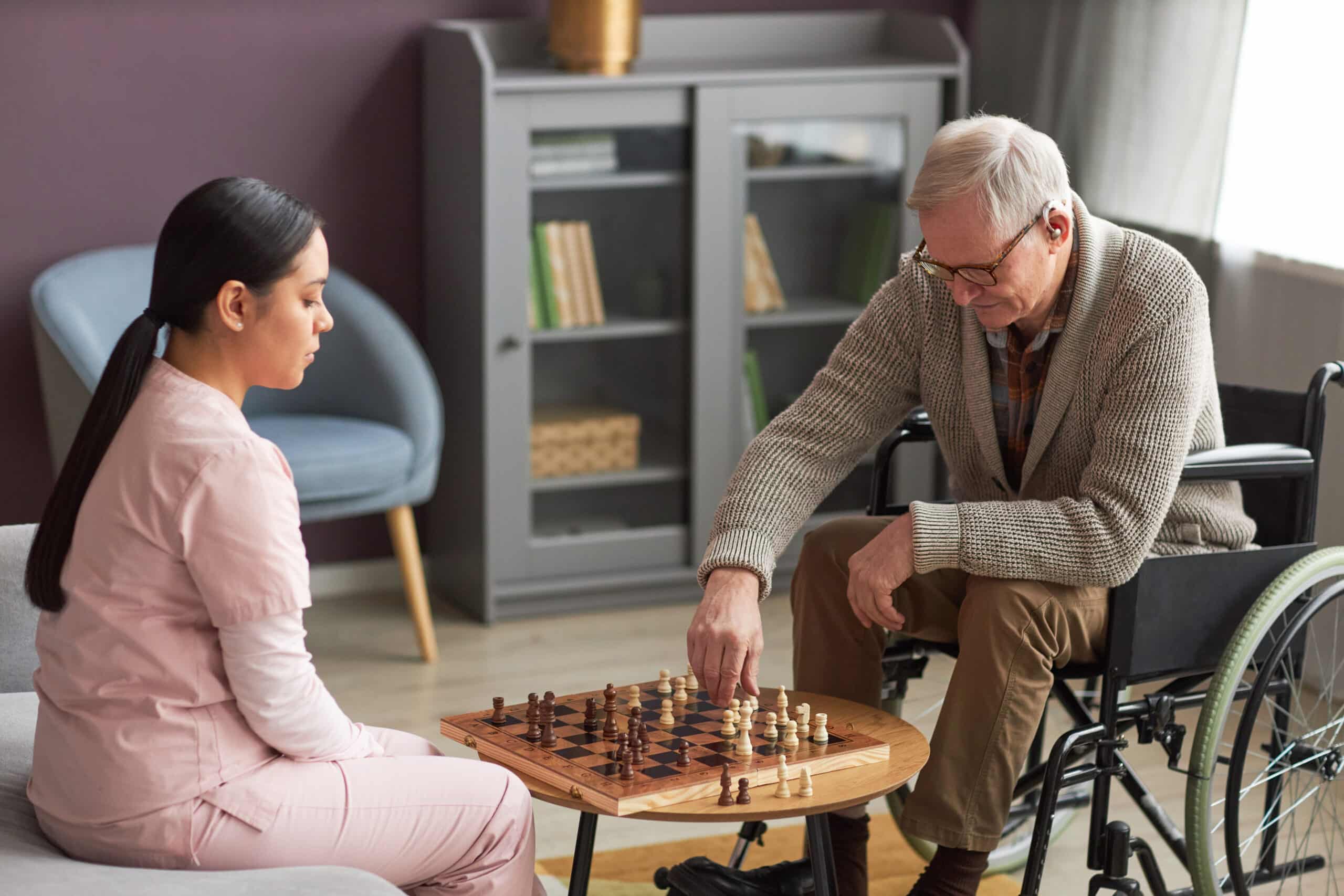 How Companion Care Helps With Better Nutrition
When it comes to seniors, nutrition is a major factor in their health and wellbeing. With companion care, they can get the help they need to be sure they are eating right. Not only will this provide them with healthier meals, but it will also ensure that their diet is tailored to their individual needs.
Companion care helps seniors have access to nutritious meals safely and conveniently. 

The caregivers can shop for groceries, prepare meals, and even take them out for food if needed. 

This removes any barriers that may exist due to limited mobility or energy levels which could otherwise prevent them from getting adequate nutrition.

In addition to helping with meal preparation, companion care provides social engagement that makes dining more enjoyable for seniors. 

Eating becomes an opportunity for conversation and companionship instead of a task that needs to be completed quickly before getting back to daily activities. 

All of these benefits come together to create an environment where seniors can thrive while still receiving the nutrition they need.
Affordable Family Care is ready to serve you. Sign-up to get 
peace of mind by clicking here and filling out our get started form.
How Home Care Can Help Convince A Senior That Companion Care Is Worth A Try
When it comes to convincing a senior that companion care is worth a try, home care can provide incredible benefits. It's important to understand the importance of quality companionship and how it can enhance both physical and mental well-being. With this knowledge, we can help seniors make an informed decision about how companion care could improve their life.
The first step in helping convince a senior that companion care is worth the effort is to educate them on the facts and statistics about home care services for seniors. 
They should know that nearly 13 million seniors over 65 need assistance with daily activities, such as bathing, dressing, and meal preparation. 

Statistics from AARP also show that 35% of adults aged 45-64 provide unpaid assistance to an aging relative or friend every month.
These figures demonstrate just how beneficial and necessary homecare services are for many seniors who need support.
Being able to provide quality companionship to seniors helps reduce anxiety, depression, loneliness and boredom. 
Home care services offer companions who not only assist with practical tasks but also offer emotional support by providing social interaction and engaging activities like board games or outdoor walks. 
By educating a senior on the facts and statistics surrounding home care, as well as the emotional value of having someone to talk with during difficult times, we can help them make an informed decision about whether companion care is worth trying out for themselves.