Home Care Services After Hospitalization
Families hire us to help their loved ones remain as independent as possible in the comfort and safety of their own home. Our clients hire us because we fully understand their specific needs. We know their care is personal and individual. Our families trust us to assist their aging loved ones because we can give them customized care from a local, family owned business.
Our main office numbers are answered 24/7 by a member of our office team. So, no matter when you or your loved one have an emergency situation, you can always reach us. If your caregiver has an emergency, our office team gets right to work on it and we have somebody else ready and available to cover those hours.
Have you ever been hospitalized and wished for an extra set of hands to help you during the transition back home? After a hospital stay, transitioning back into daily life can be difficult and overwhelming. Home care services after hospitalization provide vital assistance for those looking for a little extra support.
Home care services are an invaluable resource for individuals returning home from the hospital who need a little bit of extra help. With this service, they don't have to worry about navigating the transition alone – they have someone by their side who is dedicated to helping them get back on their feet quickly, safely, and in a way that promotes continued health and wellbeing.
How Home Care Helps Seniors Transition Back To Their Home
Returning home after a hospital stay can be a challenging process for seniors. Even when the medical issue is resolved, there are still many steps to take before feeling comfortable and secure in their own environment.
Home care provides assistance with daily activities, such as meal preparation and medication reminders, creating a safe and secure environment for seniors to live in. This helps reduce stress levels as they adjust to their new routine at home. 
Home care services offer an invaluable service by providing companionship during recovery from a hospital stay or other major life changes. 
With compassionate caregivers who understand the unique needs of each senior, these types of services help promote independence and peace of mind for both seniors and their families alike. 
Home care allows seniors to remain in their homes with comfort and dignity while allowing them the autonomy to make decisions about their daily lives.
Providing Home Care After Hospitalization Services within 90 miles of Charlotte, Raleigh, Cary, Chapel Hill, Greensboro, Winston-Salem, and Southern Pines.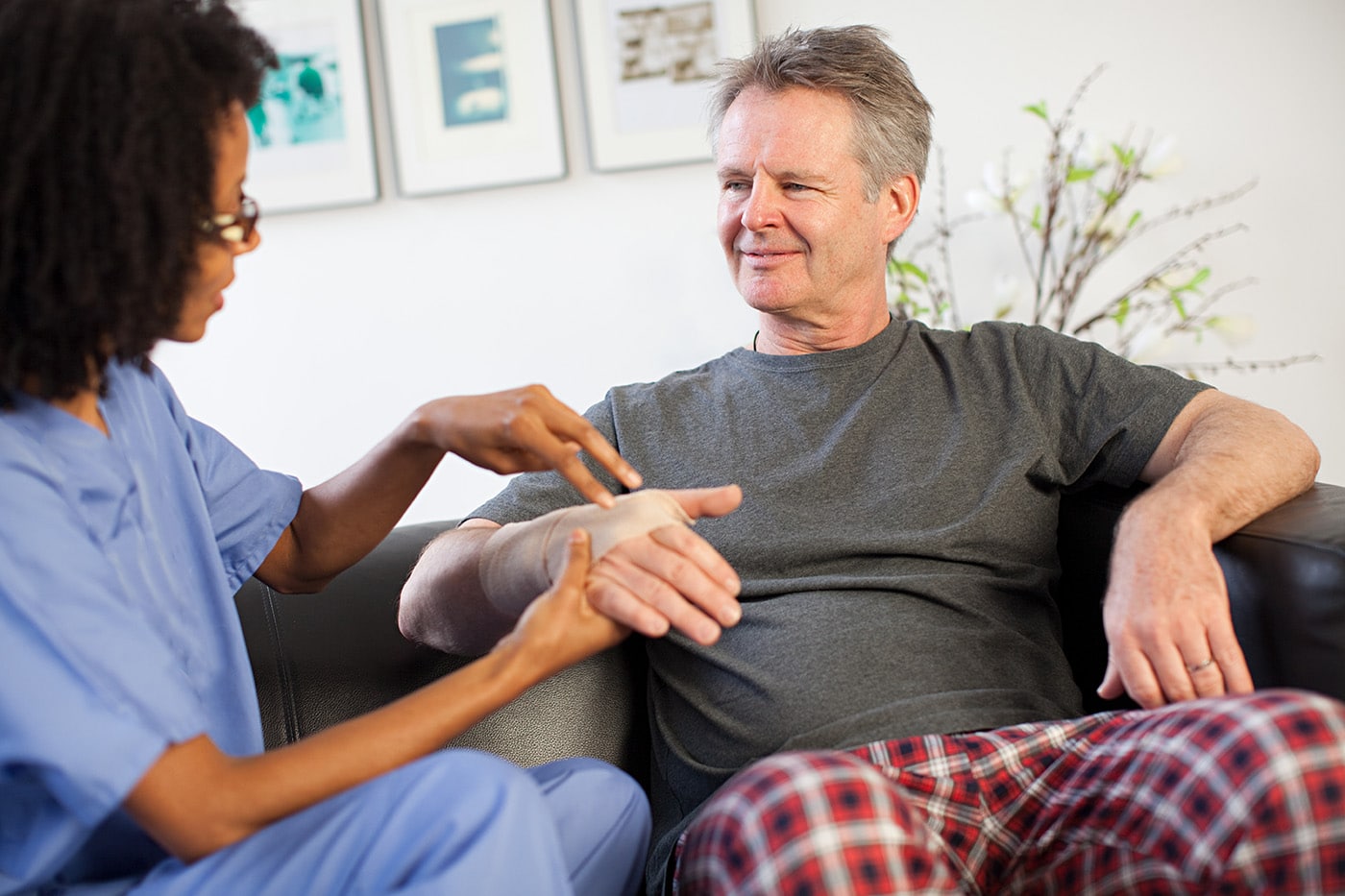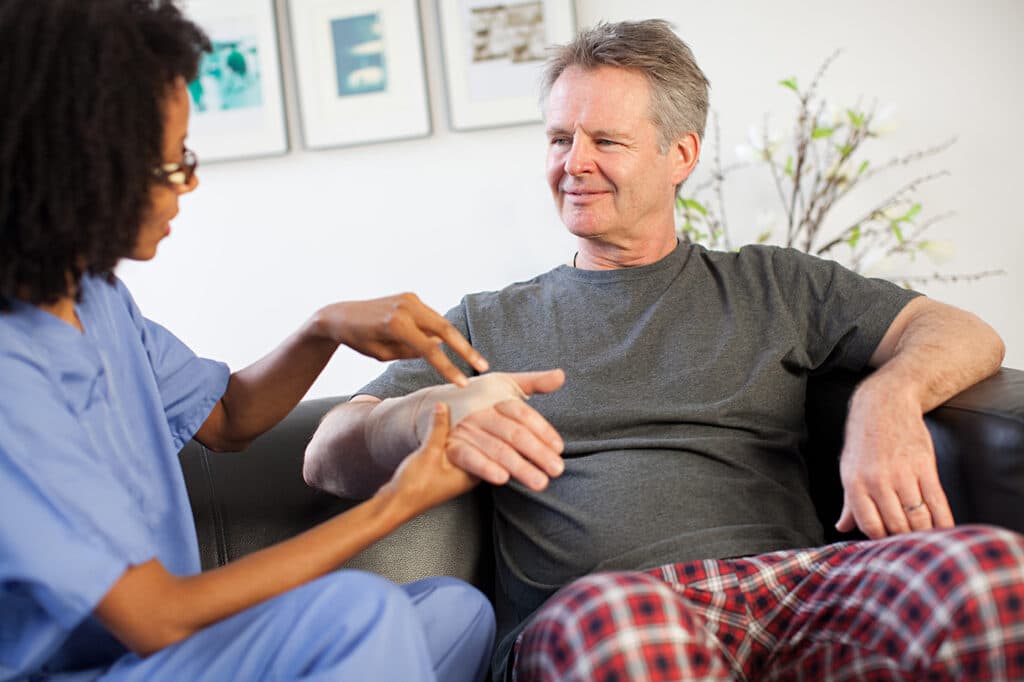 How Home Care Helps Seniors After Surgery
After surgery, seniors often need some extra help as they transition back to their home. Home care services are an invaluable resource that can help make this process easier and more comfortable. Post-surgery home care helps seniors in a variety of ways:
Emotional support:

After surgery, it's important for seniors to feel supported and safe. Home care providers can be there to provide understanding and compassion during this difficult time. They can also provide companionship and emotional support so that seniors don't have to face the situation alone.

Practical assistance:

Home care providers can assist with practical tasks such as grocery shopping, meal preparation, transportation to medical appointments, light housekeeping, medication reminders and other basic needs that may be challenging for seniors after surgery.
Affordable Family Care aspires to be the preeminent home care agency focusing on safety, lifestyle enhancement and positive outcomes.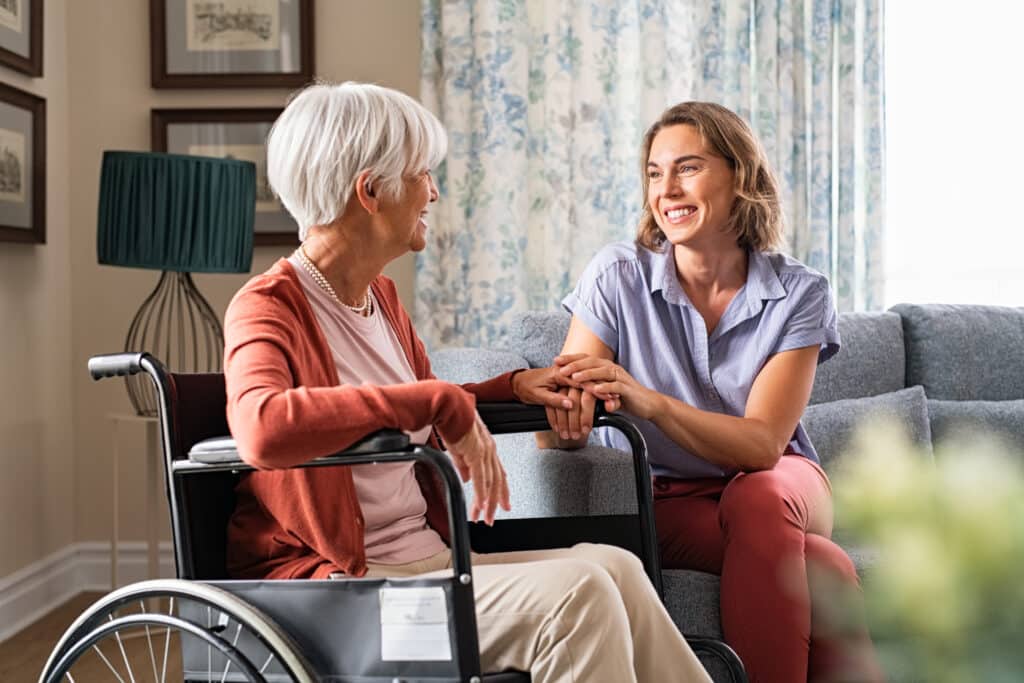 Are Home Care Services Available For All Types Of Hospitalizations?
Many of us have experienced hospitalization at some point in our lives, whether it be for a minor procedure or a long-term illness. It's often a difficult experience that can leave us feeling overwhelmed and uncertain about the future. Fortunately, there are home care services available to help us make the transition from hospital to home. But are these services available for all types of hospitalizations?
The answer is yes! 
Home care providers are qualified and experienced to handle many different types of hospitalizations. They can provide assistance with activities such as dressing, bathing, meal preparation, medication reminders, and more. 
They can also provide emotional support for those who may be struggling with their recovery process. Home care providers are trained to work with patients from all backgrounds and medical conditions so you can rest assured that your specific needs will be taken into consideration.
Home care services offer an invaluable opportunity for those who have recently been hospitalized. With the help of a qualified provider, you can make the transition back to your home life smoother and more comfortable while still receiving the necessary level of care and support. Don't hesitate to reach out if you or someone you know is looking for assistance after a hospital stay.
How To Plan For Home Care Before An Elective Surgery
Elective surgery can be especially stressful, as there are a lot of decisions and preparations that need to be made in order to ensure a smooth recovery process. To make sure that your loved one receives the best possible care, it's important to plan for home care before the operation.
The first step in this process should be assessing your senior's individual needs. This will involve thinking about what type of assistance they may require once they return home, such as help with professional medical services or daily activities like eating or getting dressed. 

Once you have a better understanding of their needs, you can start researching and interviewing different home care providers who can meet those specific needs.

It's also important that you set up a smooth transition from the hospital back to your loved one's home. This may mean having certain items prepared in advance so that everything is ready when they come back, such as pre-cooked meals or certain medical supplies like walkers and wheelchairs. 

Additionally, it can help to establish communication between the hospital staff and any home care aides that will be providing care for your senior upon discharge so everyone is on the same page about what kind of care and support will be needed after returning home from surgery.
How Home Care Helps Family Caregivers With Respite
When a loved one is discharged from the hospital, family caregivers may be overwhelmed with providing home care after hospitalization. Home care can help provide essential respite to these caregivers and give them peace of mind in knowing that their loved one is receiving quality care. Here are three ways home care helps with respite for family caregivers:
1)  Professional support: Home care services can provide professional support for family members who are new to providing care. This helps prevent burnout from taking on too much responsibility and allows them the time and space needed to take breaks from their duties.
2)  Flexible scheduling: With home care, families can decide when they need extra help and can create a customized schedule that fits their needs. This makes it easier to plan for days off or other activities while still being able to ensure their loved one's well-being.
3)  Comprehensive services: Home care provides comprehensive services including companionship, personal hygiene assistance, exercise supervision, medication reminders, and more. These services can make managing day-to-day tasks simpler and more manageable for family caregivers so they have more time for themselves during their respite periods.
She requires 24 hour live in service and I found Affordable Family Care in 2006 and have used them since. I get a great rate and the staff is fantastic…
Affordable Family Care is ready to serve you. Sign-up to get 
peace of mind by clicking here and filling out our get started form.