Families hire us to help their loved ones remain as independent as possible in the comfort and safety of their own home. Our clients hire us because we fully understand their specific needs. We know their care is personal and individual. Our families trust us to assist their aging loved ones because we can give them customized care from a local, family owned business.
Our main office numbers are answered 24/7 by a member of our office team. So, no matter when you or your loved one have an emergency situation, you can always reach us. If your caregiver has an emergency, our office team gets right to work on it and we have somebody else ready and available to cover those hours.
As our senior population continues to grow, the importance of providing quality 24-hour home care is becoming increasingly important. It's not just about having someone to help with daily tasks and meals; it's about offering companionship and comfort in familiar surroundings. Providing care for seniors in their own homes allows them to maintain a sense of independence, while still having the support they need.
What Is Live-In Home Care?
Live-in home care is a unique form of in home care for seniors that provides them with 24/7 support and companionship. It's a great option for those who need more than just a few hours of help each day, as it ensures someone is always there to provide assistance. This type of service provides seniors with constant care and supervision so they can feel safe, comfortable, and supported in their own homes.
Live-in home care offers many advantages over other forms of in home care. 
For one, live-in caregivers are able to offer around-the-clock support and companionship which can be incredibly beneficial for seniors who may otherwise be isolated or lonely. 

Additionally, live-in caregivers also provide assistance with personal tasks such as bathing, dressing, light housekeeping, meal preparation, and other activities of daily living so seniors can remain independent and active within their own home environment.
When considering a live-in home care option for your loved one, it's important to ensure the caregiver has the qualifications, experience, and skills necessary to provide the best possible service. 
Additionally, it's also important to make sure that both you and your loved one feel comfortable with the caregiver before making any final decisions. With the right caregiver by their side providing compassionate support in their own homes, seniors can enjoy greater safety and security while still maintaining independence and quality of life.
Affordable Family Care aspires to be the preeminent home care agency focusing on safety, lifestyle enhancement and positive outcomes.
Providing 24-Hour Home Care Services within 90 miles of Charlotte, Raleigh, Cary, Chapel Hill, Greensboro, Winston-Salem, and Southern Pines.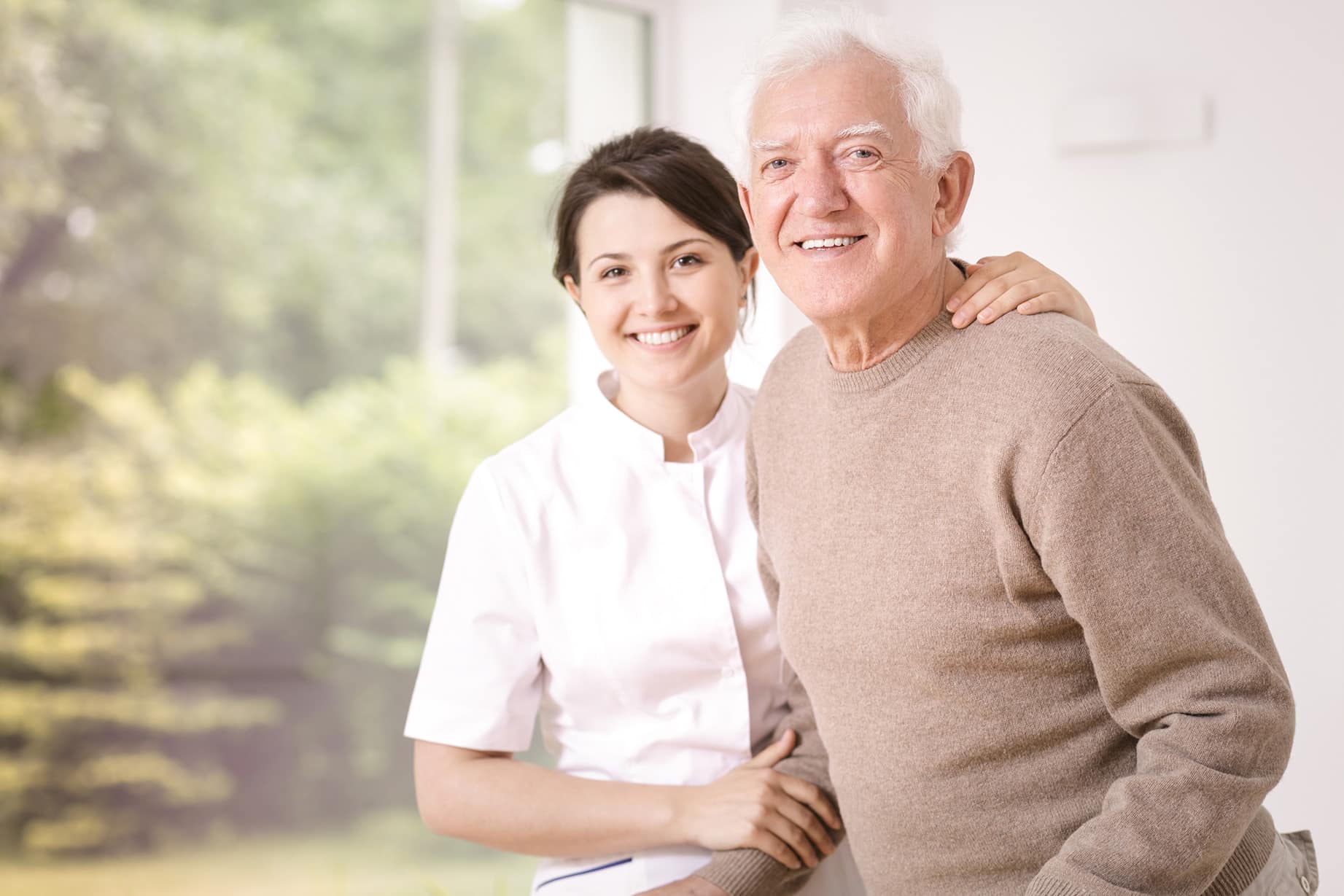 What Are the Requirements for a Live-In Caregiver?
The first requirement is that you must have enough space in your home for the caregiver. Depending on your state, there are minimum requirements for how much space must be dedicated to their living quarters.

For example, some states require that a separate bedroom and bathroom be provided for the caregiver. 

Additionally, all necessary equipment such as beds, chairs, etc., must also be provided by you as well.
By taking these steps before hiring a live-in caregiver, we can go a long way towards ensuring our senior loved ones receive the highest quality of care possible in their own homes.
What Is Hourly Home Care?
Hourly home care is a great option for seniors who need just a bit of extra help. It's an ideal way to have the support available when needed, without having to commit to a full-time live-in caregiver. With hourly home care, your senior loved one can get the assistance they need, but still maintain their independent lifestyle.
Is Hourly Home Care Better For Clients Who Need Caregivers To Be Awake At Night?
Hourly home care is a great option for seniors who may need a caregiver to be awake at night. This kind of care allows family members to sleep.  Care professionals provide personalized, reliable and compassionate support for elderly individuals in the comfort of their own homes.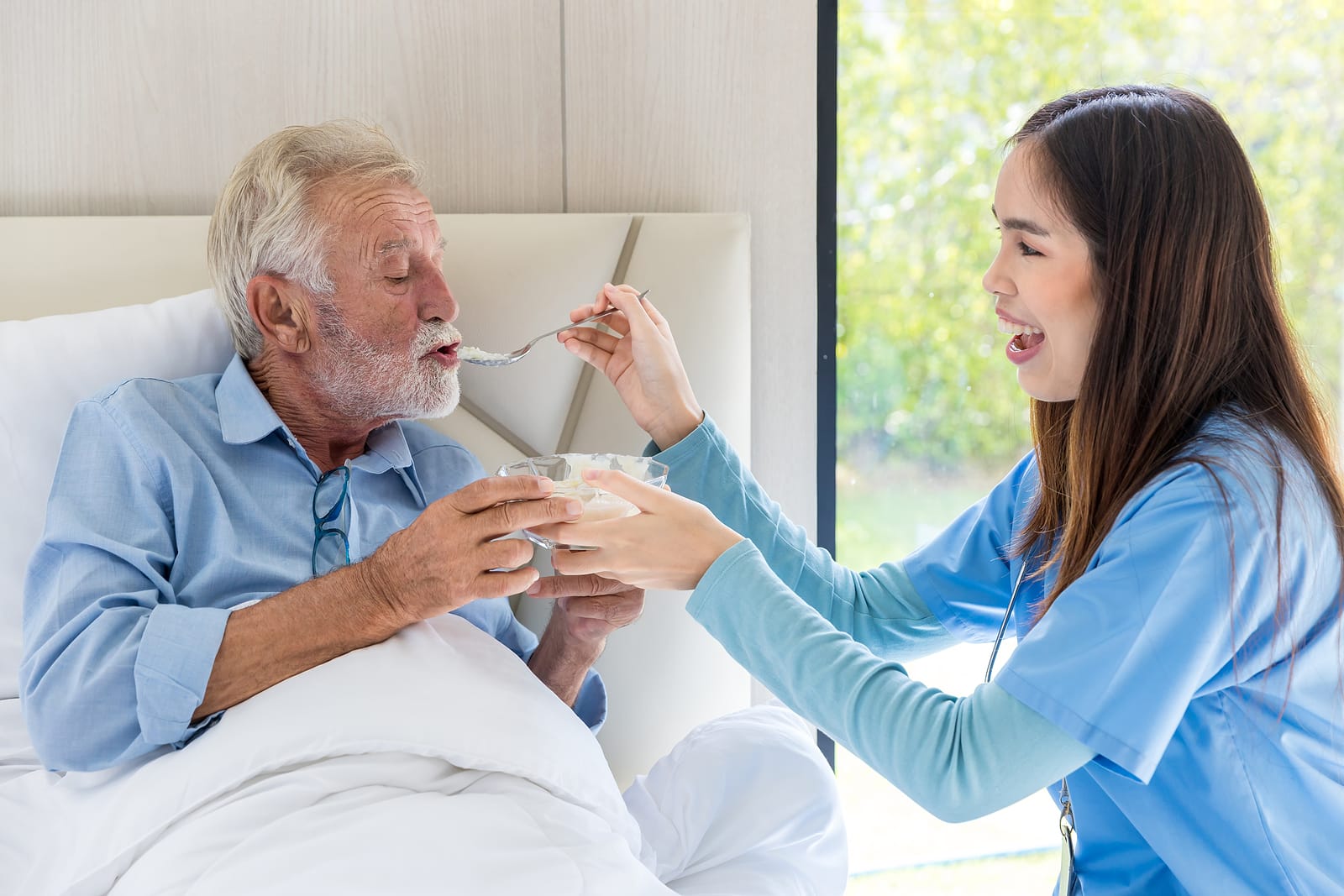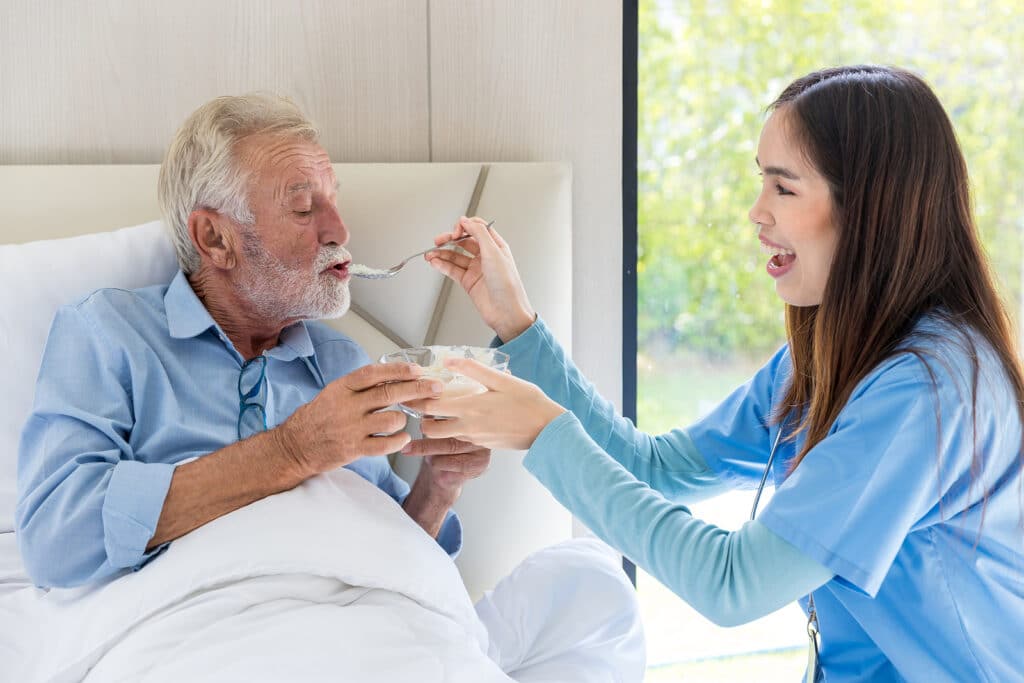 What Services Are Provided with 24-Hour Home Care
When it comes to elderly care, 24-hour home care is a fantastic option. This type of care provides around-the-clock assistance to seniors in their homes, so they can remain independent and safe. But what services come with 24-hour home care?
For starters, caregivers can provide overnight support. This means that if the senior needs help during the night, there's someone available for them who can lend an ear or provide assistance with tasks like getting up to use the restroom. 

Caregivers can also help seniors stay on top of medications and other health needs; this includes reminding them when it's time for their next dose or helping them get dressed in the morning.

Caregivers also provide companionship, which is incredibly important for seniors who may otherwise feel isolated and lonely. They might play games with their clients or take them out for walks and other activities. 

Additionally, caregivers are trained to spot any potential safety issues in the home, such as trip hazards or broken appliances. These professionals will act quickly to prevent any accidents from occurring.
She requires 24 hour live in service and I found Affordable Family Care in 2006 and have used them since. I get a great rate and the staff is fantastic…
Affordable Family Care is ready to serve you. Sign-up to get 
peace of mind by clicking here and filling out our get started form.
How Does 24-Hour Home Care Help Give Family Caregivers A Break
Family caregivers are the unsung heroes of our society. They provide vital assistance to aging seniors, but often do so without taking breaks or considering their own needs.
24-hour home care offers a solution to this problem, providing family members with much needed respite and allowing them to address their own needs while still knowing that their loved one is receiving quality care.
By having 24-hour home care providers in the home, family caregivers can rest assured that their loved one is safe and supported while they take time away from their caregiver duties. 
This helps to prevent burnout and preserve family relationships by allowing family members to be able to focus on themselves at times when they need it most.
 Being able to take a break from caregiver duties also allows for more meaningful interactions with seniors when family members are present.
24-hour home care provides an invaluable service for families facing the challenges of caring for aging loved ones — giving much-needed breaks to family caregivers and offering peace of mind that seniors are receiving quality care even when family members are not available.
What are the Benefits of Hourly Home Care?
The advantages of hourly home care are numerous: not only does it provide one-on-one attention and companionship, but it also ensures that clients receive the medical attention they need – when they need it. Here are just a few of the benefits:
A safe, comfortable environment where seniors can remain independent and stay in their own homes.

The presence of caregivers who are familiar with the client's medical history and needs.

Skilled professionals with specialized training in senior care services.

The peace of mind that comes from knowing that help is always available, day or night.