A Guide for Families to Follow When Arranging Personal Care Services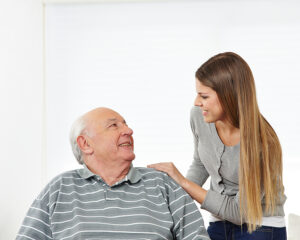 It's time to arrange personal care services for your mom and dad. What steps should you follow to ensure the services they get are precisely what's needed? Here are some tips. 
 
Go Over a List of ADLs and IADLs 
 
Activities of daily living (ADLs) and instrumental activities of daily living (IADLs) are two of the best ways to address where your parents need help. Go over lists of both of them to find where your parents have the most difficulty with daily routines. It's those items that should go onto their care plan. 
 
For example, your mom has to take medications for high blood pressure, but she often forgets to take them. Or, your dad has a hard time cooking meals now that his wrists and fingers are arthritic, so he sticks to easy-to-prepare meals like ramen noodles and pizza delivery. Medication reminders and meal preparation services would help them age at home. 
 
Hold a Family Meeting 
 
Your parents may not need to take medications when you're there, but your brother is there in the morning and sees how much they struggle with their prescription drugs and morning routines. Your sister stops by after work and sees things that you and your brother don't see. 
 
Work with them to develop a care plan that covers everything you've seen your parents struggle to complete without help. With the input of multiple people, it makes it easier to target the exact services necessary to remain independent.  
 
Address Your Parents' Concerns 
 
Your mom and dad may have concerns regarding personal care at home services. If needed, discuss them together and involve a trusted community member, such as their doctor or local pastor. Make sure they know the caregivers will help them maintain their independence and not take over and do everything for them. 
 
When you call a home care agency to talk to a specialist, make sure your parents are with you. Give them the chance to ask questions. It would help if you allowed them to get comfortable with the idea, so ignoring them in the planning stages is a big mistake. 
 
As you arrange personal care at home, be sure you let your parents ask questions. Their input matters a lot as they're the ones working with the caregiver each day. Personal care at home is there to help them maintain a level of independence that enables them to stay in their homes. Call to learn more about prices and services. 
If you or an aging loved-one are considering Personal Care at Home in Cary, NC please contact the caring staff at Affordable Family Care. Serving Raleigh, Greensboro, and the surrounding areas in North Carolina. Call today 919-676-1070.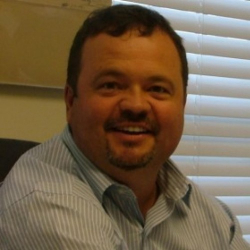 Latest posts by Donnie Shelton
(see all)