Are Meals Becoming a Battleground?
As your senior's caregiver the last thing you want to be doing is fighting with her about what she's eating or when. If meals have gotten that difficult already, you may want to consider some of these ideas for calming everything down a bit.
Ensure that Mealtime Seating Is Comfortable
It sounds overly simplified, maybe, but if your senior isn't comfortable where she's eating, she is less likely to want to be involved. If you're sitting at a table and chairs, is everything the right height? Is the chair itself comfortable? If you're sitting at something like a breakfast bar, does your senior feel unsafe on the stool? Try things from her perspective and see if there's anything that might need to change.
Keep Your Senior Involved in the Process of Meal Planning
One of the things that plays into a lot of the situations that might create a battle of wills with your senior is the underlying issue of choice. Life takes a lot of choices away from your senior as she grows older. If you're giving her as many options as you can for sharing her opinions and making choices related to her own life, that really can help.
Keep Her Involved in Cooking, if She Wants
There are other ways your senior might want to be involved on a regular basis, too. It might be too much for her to cook full meals all the time anymore, but that doesn't necessarily mean that she doesn't want to cook ever again. Letting her help and encouraging her to do as much as she can or as much as she wants to do can be really helpful.
Don't Push the "Clean Plate Club" Too Hard
It might be tempting for you to insist that your senior eat as much as possible, even up to "cleaning her plate" when she eats. But your insistence on eating every bite might make meals a little more intimidating for her. Your senior might feel like this is another way you're trying to exert control, and removing any of those instances can help to make meals a much more relaxing experience for both you and your senior.
Working with nutritional experts and your senior's doctor can always pay off for both you and your senior. They may have recommendations to add to your senior's way of eating that help her to be even healthier.
If you or an aging loved-one are considering a Caregiver in Raleigh, NC please contact the caring staff at Affordable Family Care. Serving Raleigh, Greensboro, and the surrounding areas in North Carolina. Call today 919-676-1070.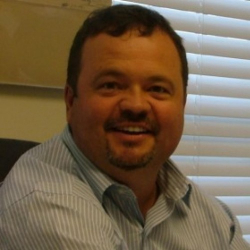 Latest posts by Donnie Shelton
(see all)