Soon, the fall equinox will happen and that means fall will be official. This is the best time of year to ensure your senior is aging in place and a good time to find the right personal care at home to help them around the house. Personal care at home is perfect for seniors who need help bathing and dressing appropriately for the weather. As the temperature drops, your loved one must pay attention to what they're wearing, and if they are having trouble zipping or buttoning up something, your loved one may need more help. Once your loved one is ready for the day with the help of personal care at home, there are some amazing fall activities you all can do to celebrate the upcoming season.
Make a New Fall Soup
Fall is one of the best times to start cooking again. During the summer, your loved one may have been eating cold foods like pasta salad, cold chicken salads, gazpacho, and more. However, the season will change soon, and with it the weather will cool down immensely. Your senior may get colder than usual so not only do they need to dress right, they also need to find comforting foods that can help warm them up. They may want to start eating crockpot soups, like tortilla chicken soup, and chili, or warm meals like grilled cheese or roasted chicken! All of these are deliciously warm and comforting for the season coming up.
Try a Fall Theme Puzzle
Your loved one can get cold quickly because of chronic health conditions, less muscle, thinner skin, and poor circulation. Luckily, you can help warm them up and encourage them to stay inside. However, finding ways to celebrate the fall coming up inside can be hard. A good way to spend a cold afternoon is by a heater, doing a fall puzzle inside. You can set up a puzzle space near a window on a flat surface. This will allow them to work on the puzzle but also look at the changing leaves outside.
Knit a Sweater
Encourage your senior mom or dad to start knitting if you have small kids. This way, they leave something for the family behind, keeping them busy. It will give them something to focus on. They can use fun fall colors to get in the spirit of the season.
Watch a Cozy Movie
Not all seniors have the energy to do many activities; even if they are, it's okay to have a day where they just sit and relax. Turn on a good fall movie or even a Halloween movie to get in the spirit and relax. This can be fun to fill up what they do and keep your loved one engaged. Set up the couch with warm blankets, foot stools, and ensure they can see and hear the TV.
Tea Time
Fall is the best time to experiment with new tea! Tons of fall flavors come out during this time, and it can help keep a senior relaxed and warm during the season. You can find cinnamon flavors, chai, and even pumpkin spice teas. All of these fall flavors are something to look forward to for tea lovers.
If you or an aging loved-one are considering Personal Care at Home in Morrisville, NC please contact the caring staff at Affordable Family Care. Serving Raleigh, Greensboro, and the surrounding areas in North Carolina. Call today (919) 676-1070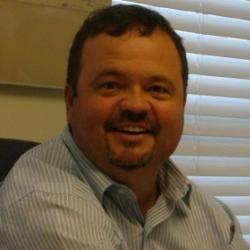 Latest posts by Donnie Shelton
(see all)