Hobbies can help seniors stay socially engaged and provide social opportunities that allow them to stay connected with their friends and family. Seniors with hobbies have a creative outlet that can help them express themselves and help them stay mentally stimulated. When a senior doesn't communicate well, a hobby can help them when words fail. When you or a home care provider is caring for a senior, it can be stressful to find the right hobbies for your loved one. Here are some hobbies that your senior mom or dad may find entertaining.
Go On Neighborhood Hikes
If your senior loved one is mobile and they live near nature recreational parks, it's a chance to walk in the woods. Some seniors are mobile but should always use the buddy system when they go out in nature. Have a home care provider accompany them or family members who want to spend time with them. Going and being surrounded by nature is a great way to de-stress and do things like bird watching or studying plants in the woods. It's a great hobby, it's easy on the joints, and best of all, it's free.
Listen to Audiobooks
If your seniors can find large print books at their libraries, they may be able to read for fun, but if they can't find large enough print, they can still enjoy books by listening to them. Many books are available on Audible, where a speaker reads the book out loud. If they can't afford this monthly subscription, home care can help by reading out loud to them. This is also a chance for you and your senior to read and spend time together. You can start a fun book with your seniors and read a few chapters aloud to them every few days!
Go To Workout Classes
Exercising is a hobby for many people, and your seniors do not have to give it up. They can find local classes aimed at senior physical health, like yoga, water aerobics, tai chi, or something else they may find interesting. This is a great way to increase socialization and keep them moving every day. Home care may be able to provide transport to these classes and help a senior stick to a routine.
Window Gardening
If your senior has a nice big window or even a small porch, it's time to put it to good use and start gardening. They can plant small flowers, herbs, or even vegetables that can grow in pots. It doesn't take much energy to garden, but it can be rewarding and fulfilling for your seniors. They can watch something grow in the sunshine and may find the smells refreshing.
Play Games
Some seniors may love the game chess, and several groups may get together to play this wonderful game. There may be other groups that get together to play board games. If they don't, your seniors can start inviting their family and friends over for a game night! There are also tons of solo games you can find for your seniors to keep them busy throughout the day.
If you or an aging loved-one are considering Home Care in Cary, NC please contact the caring staff at Affordable Family Care. Serving Raleigh, Greensboro, and the surrounding areas in North Carolina. Call today 919-676-1070.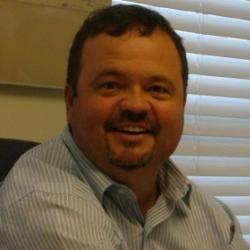 Latest posts by Donnie Shelton
(see all)