Does Your Senior Need Medical Alert Jewelry for COPD?
Medical alert jewelry is a fast and easy way to ensure that your elderly family member has medical information on her at all times. It might be something you should look into if your aging adult has COPD.
Medical Alert IDs Can Be Helpful
Medical alert IDs are a type of jewelry, usually a bracelet or a necklace, that has engraved information about your senior's health needs. This type of jewelry can be utilitarian or it can be a little fancier, depending on your senior's preferences. Above all, though, this type of jewelry is about providing health information.
Your Senior Might Be too out of Breath to Speak
In some urgent medical situations, your senior family member may not have enough breath to be able to speak. If she's gasping or if she has fainted from lack of oxygen, then it's going to be difficult for her to let the people around her know what is happening or what her medical conditions are. Her medical alert ID can do that for her.
Modern Medical Alert IDs Can Contain Lots of Information
First responders typically look for medical alert jewelry as they arrive on the scene. There are even newer types that include a portable USB drive that contains even more information beyond what is engraved on the jewelry. Others use the space allotted to include information about medications and urgent medical facts about your senior.
It Can Give You Peace of Mind
The biggest reason for you to want your elderly family member to have a piece of medical alert jewelry is likely to be the peace of mind that you experience. Should your elderly family member be out and about alone, her jewelry can communicate for her. This is even something that can help senior care providers when they're with your elderly family member.
What Should You Include?
If you know that there is a lot of information you want to include, make sure that you choose a medical alert ID that allows for that. You might want to include your family member's name, at least her first name, but her full name might be important. You should definitely list COPD and any other health conditions that could constitute an emergency. If there's space, including her medications and her doctor's or your contact information is also a good idea.
Ultimately, you and your senior may need to decide together whether she should wear any type of medical alert identification. Although it might be uncomfortable or odd to wear at first, your elderly family member can get used to it fairly quickly.
If you or an aging loved-one are considering in-home senior care in Raleigh, please contact the caring staff at Affordable Family Care. Serving Raleigh, Greensboro, and the surrounding areas in North Carolina. Call today 919-676-1070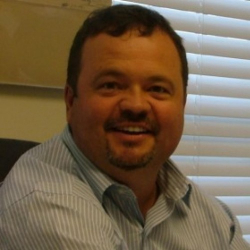 Latest posts by Donnie Shelton
(see all)