May is Family Reunion Month and that means if you're planning (or hoping to plan) a family get-together this summer and any of the elderly members are struggling with mobility or health issues, senior care could make all the difference between a wonderful gathering and one that is stressful.
This past year led to a number of challenges. Most families took a break from planning family reunions and get-togethers (for good reason). Now, though, people are anxious to get back to some semblance of normalcy in life and to visit with the people who matter most: family.
Senior care can help make these family gatherings more fruitful and safer, especially when their aging loved ones may be facing some extra difficulties, such as health issues, injuries they are fighting to recover from, or even dealing with chronic challenges. 
Senior care can step in when you need the support. 
Let's say you're planning a family reunion this summer, but you're the primary caregiver for your elderly father. He may not be in a position to travel, or he simply doesn't want to go where the reunion will take place.
What do you do? 
You could certainly skip the travel yourself. But is that you would want to do? Not likely. After all, being separated by the people you love for as long as we have been, you want to be there, together, finally.
Senior care can help you do this, and it doesn't just have to be one way or the other. It can be several options, depending on your needs, desires, and wants.
1. Senior care can allow the elderly parent to travel. 
If you would love for your father (in this example) to be part of the family reunion, travel can be tough for people who are struggling with health and other issues.
You could find a senior care provider who is willing to travel with their client. Keep in mind, though, that you or the senior are responsible for their travel expenses, including a separate hotel or motel room (if that's an option).
2. Senior care could be hired where the reunion is taking place. 
Let's say you live in Minnesota and the reunion will be held in Texas. If your elderly father will be attending and needs assistance (or you simply realize it's not going to be easy supporting him while also trying to enjoy all the wonderful moments of the get together, you can hire a senior care provider there in Texas.
When you rely on agencies to provide care, you can hire someone for just a few days, a week, or for slightly longer; you're not locked into a long-term contract.
3. Senior care can support your father at home. 
If your dad isn't going to travel and you're his primary caregiver, you can hire a senior care agency to step in while you're away. 
Many times, seniors realize just how beneficial this level of care is that they want to keep them on, even when their primary family support returns. 
 If you or an aging loved-one are considering Senior Care in Cary, NC please contact the caring staff at Affordable Family Care. Serving Raleigh, Greensboro, and the surrounding areas in North Carolina. Call today 919-676-1070.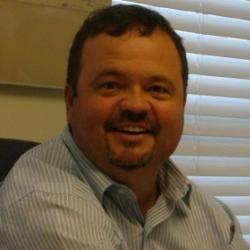 Latest posts by Donnie Shelton
(see all)