Depression is a risk for family caregivers of aging adults. Facing the responsibilities and challenges of this role, as well as dealing with other changes in your life that come with caring for your parent, put you at greater risk of experiencing depression during your time in this arrangement. Depression can impact your life in many ways, including leaving you feeling sad, empty, hopeless, and exhausted, and even threatening your physical health and well-being. This negatively influences your well-being and quality of life, but also diminishes the quality of the care you are able to give your aging parent. This makes it critical to find and utilize support and help throughout your journey as a family caregiver. Relying on this type of help eases your stress, helps you to combat depression, and improves your overall health and well-being as you age in place. Though there are many sources for this support, one that can be particularly valuable and meaningful is your spouse.
Use these tips to use your spouse as a support system when you are struggling with depression during your caregiver journey:
Be honest with them about how you are feeling and what you are going through. Don't expect them to just know what you are facing, and how hard this experience is for you. Simply because they live with you doesn't mean they automatically know what you experience on a regular basis. Open up to them and be honest, allowing them to know more so they can react.
Tell them what you need from them rather than just expecting them to offer the type of help you need. Let them know how they can help you around the house, in your care journey, or with anything else. Knowing they are there for you can reduce your stress and help you to feel more supported, which reduces depression.
Take the time every day to show your love and appreciation for your partner. A simple hug and kiss at the beginning and end of the day, holding hands, or just eating together keeps you connected, and provides valuable emotional benefits for both of you.
Take advantage of respite elder care to help you take time away from your care responsibilities occasionally so you can enjoy a date night or getaway with your spouse. This gives you something to look forward to, and also time to bond, heal, and relax.
Being a family caregiver can be daunting, especially if you live at a distance from your aging parent, have a busy schedule, or do not have a support system in siblings or other family members helping with the care. This does not mean, however, that you have to take on all of the challenges of this role yourself. Seeking out help not only helps ensure your parent gets all of the care and support they need, but enables you to find more meaning and enjoyment in this arrangement. Being a caregiver allows you to spend more quality time with your parent, and an elderly home care services provider can make that quality time even more valuable. This care is customized specifically to your parent, with a schedule that works for both of you, so you can fulfill your parent's needs, manage your own life, and enjoy a closer relationship throughout their later years.
If you or an aging loved-one are considering in-home elder care in Winston-Salem, NC, please contact the caring staff at Affordable Family Care. Serving Raleigh, Greensboro, and the surrounding areas in North Carolina. Call today 919-676-1070
Source
https://www.webmd.com/depression/guide/depression-elderly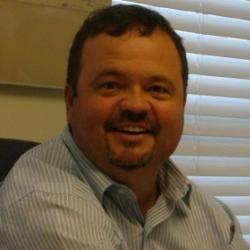 Latest posts by Donnie Shelton
(see all)