It's shaping up to be an active cold and flu season. Plus, COVID is still out there and mutating. Each of them has similarities, but they also have subtle differences. A fever and headache are less likely to occur when it's a cold. A runny nose is more common in a cold.
Your dad hasn't been feeling well lately. How can you help him until he's feeling better? Start by addressing what he has. If he has the flu or COVID, you should talk to his doctor for tips on helping him out. You want to make sure he is allowed to take over-the-counter cold and flu remedies.
After that, start thinking about what he needs most. Who is available to help him with all of these things?
Meals and Snacks
Your dad will need someone to get his meals and snacks together. Are you free to prepare meals and snacks every day? Are enough of you free to make sure someone is there each day to cook meals, get his snacks, and make sure he's drinking enough water, tea, and juice?
Run Errands for Him
Run errands for your dad each day. If he's out of ibuprofen, go pick it up for him. He says he's running low on tissues, so make sure someone stops and buys them for him. He has a grocery order or prescription refill to pick up, so make sure someone picks it up.
Take Care of His Pets
Your dad isn't full of energy right now. Don't let his pets suffer. Stop by and walk his dog. Feed the pets and change their water before you go. If your dad has cats, clean their litter boxes. Make sure fish and other pets all have food, water, etc.
Clean His Home
While he rests, make sure someone is wiping down and sanitizing surfaces. You need to wash the dishes, load the dishwasher if he has one, and put clean and dry dishes away.
Spray sofas and bedding with a sanitizing spray. Do the laundry, and make sure towels are getting changed more often until he feels better. Spray his bed pillows with a disinfectant to help kill germs. When he feels better, change his sheets.
Keep an Eye on Him
While your dad battles the virus, keep an eye on him. If he seems to be getting worse, make sure he's still able to breathe. If he starts having a hard time breathing or is running a very high fever, talk to his doctor. It may be time to take him to an urgent care clinic to ensure he doesn't have pneumonia.
Senior home care services assist your dad with meals and housework. His caregivers are there to remind him to drink plenty of fluids and take his prescription pills on time. Call a senior home care agency to learn more.
If you or an aging loved-one are considering Senior Care in Winston-Salem, NC please contact the caring staff at Affordable Family Care. Serving Raleigh, Greensboro, and the surrounding areas in North Carolina. Call today 919-676-1070.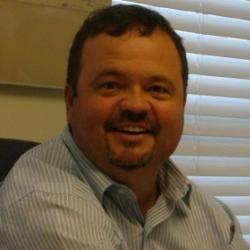 Latest posts by Donnie Shelton
(see all)