When you have a parent with Alzheimer's, giving them gifts for holidays or birthdays can be difficult. Depending on how far advanced their Alzheimer's is they may not be able to tell you if there are items that they would like or things they need. If you give them something they don't recognize they may not know what it is, what it's for, or how to use it. But they will still enjoy opening a gift, so always when you're giving a senior parent with Alzheimer's a gift wrap it up and make it looks very fancy and special. They may not know why they're getting a gift but they will get to experience a moment of joy unwrapping it.
If your senior parent has a birthday coming up or if the holidays are coming up some great gift ideas for seniors with Alzheimer's are:
Alzheimer's Care
Your senior loved one may not even realize what a great gift Alzheimer's care is, but Alzheimer's care is something that will greatly improve your senior parent's quality of life. Caregivers that are trained to work with people who have Alzheimer's can give your senior parent the compassionate and understanding one on one care that you may not be able to give. A care provider who specializes in Alzheimer's care will work with your senior loved one to make sure they are safe, happy, and doing tasks and games which will help them hang onto their cognitive abilities for as long as possible. There's no better gift than that. 
Clothes
Seniors with Alzheimer's may really love clothes because of the textures and colors of them. If your senior loved one loves to fold laundry, or changes their clothes multiple times each day giving them clothes is a great way to give them a gift they will enjoy and use. Choose clothes that have a lot of texture or are in fun fabrics like velvet. Seniors with Alzheimer's often like tactile things like fabrics. 
A Robot Companion
Since many seniors with Alzheimer's can't easily take care of a pet you can gift your senior loved one with Alzheimer's a robotic cat or dog that are made for seniors with Alzheimer's. These very realistic robots respond to your senior loved one by barking or purring and meowing. They move their paws and open their eyes and are a fantastic substitute for a live animal. Having a robotic pet gives your senior parent something to love and care for. Many seniors with Alzheimer's dote on their robot pets. Your senior loved one may also love an incredibly realistic Reborn Baby doll that looks just like a real child. 
Greeting Cards
Some seniors with Alzheimer's can still read and understand short sentences. Greeting cards are fantastic for giving seniors with Alzheimer's something they can pick up and touch and read easily. The colors, patterns, and textures of the cards are interesting but not challenging for seniors with Alzheimer's. Hang them on a string in your senior loved one's living room so they can pick them up and read them anytime. 
If you or an aging loved-one are considering Alzheimer's Care in Raleigh, NC please contact the caring staff at Affordable Family Care. Serving Raleigh, Greensboro, and the surrounding areas in North Carolina. Call today 919-676-1070.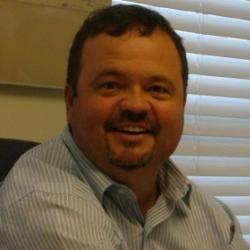 Latest posts by Donnie Shelton
(see all)