When your senior wants to age in place but has a vision impairment, you might think you need to make huge changes to keep your loved one safe. However, you can help your senior make quick changes that allow them to age in place without making drastic or super expensive changes. Elder care can help a senior watch for any hazards, especially if your loved one can't see well. If your senior does not have elder care yet, it may be time to look into hiring someone to help around the house. Here are a few things you can change around your senior mom or dad's house.
Pick Up Cords
It's easy to leave cords or wires on the floor, but this is a bad habit and often a tripping hazard for a senior. If you notice wires from computers, TV's, or kitchen gadgets hanging around, it's time to help your senior tape them up or unplug items to put away. Elder care may also be able to help clear places of cords, so a senior can move around easier without worrying about falling.
Rearrange Furniture
You don't need to make massive renovations to ensure your senior's safety. A simple switch or furniture to create a clear and easy path can be good enough! Help your senior move around the furniture or even remove pieces they don't use. This is the best way to create a clear path and more room and help your seniors see where they can sit better.
Get Rid of Rugs
As rugs get older, they can curl around the edges, but even if they lay perfectly flat, they can be a tripping hazard. In addition, your senior loved one may not see the edges of the rugs and can fall because of them. Some rugs also blend in with the floor, which means a senior can't see them either, so it may be best to get rid of them when your senior has a vision impairment.
Add Tape To Stairs
If your senior lives in a home with stairs, you should help your senior add colorful tape to the stairs. This bright color will help them see where the stairs are and also how many steps there are. Using tape is one of the best ways to prevent falling up and down the stairs!
Move The Bedroom
You don't need to add a new bedroom to a seniors home, but if there is a room downstairs, it could be time to move your loved one down. This means they no longer have to use the stairs and can live on one level. It will be easier for elder care to provide care to your seniors and prevent the risk of falls; it's also great for a senior who can't see now.
Add In Motions Lights
Many seniors suffer from some degree of vision loss. It can be a normal part of aging, but that doesn't make it any easier to cope with. Luckily, there are tons of cheap things you can do to help your senior, and one of those things is adding motion-activated lights. This can allow a senior to go to the bathroom in the dark or wander toward the kitchen when it's dark.
If you or an aging loved-one are considering Elder Care in Morrisville, NC please contact the caring staff at Affordable Family Care. Serving Raleigh, Greensboro, and the surrounding areas in North Carolina. Call today 919-676-1070.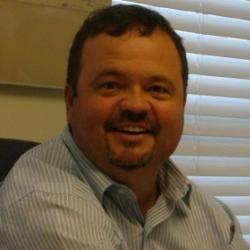 Latest posts by Donnie Shelton
(see all)