Rainy days don't have to be boring. Many streaming channels offer free TV shows and movies as long as you deal with the ads they play during commercial breaks. Here are six of the best free shows that are free through different streaming channels that you can get on your Firestick, Chromecast, Roku, or other streaming device.
Doc Martin
If your mom likes medical dramas, Doc Martin is a unique one available on Tubi. While Martin is extremely good at his job, his bedside manner leaves a bit to be desired. Plus, he moved to the charming coastal village after an unusual phobia of blood arose during surgery, which makes it hard for him to do something as simple as drawing blood from his patients.
Heartland
This long-running Canadian drama focuses on the family that owns Heartland ranch. Sisters Amy and Lou lose their mother in the first episode, leading Lou to move back home to help her grandfather care for teenage Amy. Every episode focuses on the family and the work they do on their cattle and horse ranch and in the community they live in. It's on several streaming channels, including Tubi.
Hidden Heroes
Hidden Heroes is a documentary hidden-camera show that introduces the world to some extremely caring, generous people who never would have been noticed without this show. Find it on Crackle.
Midsomer Murders
If your mom enjoys mysteries, Midsomer Murders is a British mystery series about a detective inspector and the younger sergeant who works alongside him. They solve mysteries in their British village and use a blend of humor and sharp detective work to keep viewers engaged. Find it on Tubi.
Monarch of the Glen
Restaurateur Archie MacDonald is called to visit his ailing father at the family's Scottish estate home. The last thing he wants is to go back to the home he never wanted to see again, but he goes and learns that the estate home needs him, which means his restaurant could be on the line. Find this long-running British drama on Crackle.
Police Woman
Angie Dickinson was one of TV's first female undercover cops. Her show, Police Woman, streams free on Crackle. It's an older show, so it will be nostalgic for your mom. In each episode, Sergeant "Pepper" Anderson goes undercover in a different role to stop crime.
When you also work and have children at home, your mom may have to be alone during the day. If she hates being alone, arrange companion care at home services to keep her socially engaged. Her caregiver is there to help her with daily chores and provide the companionship she craves. A companion care at home specialist can get you started.
If you or an aging loved-one are considering Companion Care at Home in Charlotte, NC please contact the caring staff at Affordable Family Care. Serving Raleigh, Greensboro, and the surrounding areas in North Carolina. Call today 919-676-1070.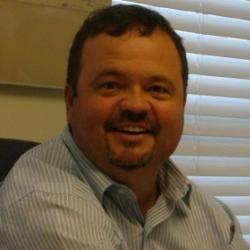 Latest posts by Donnie Shelton
(see all)