As our loved ones grow older, we may become concerned about their safety on the road. Driving is often associated with independence, and seniors may be hesitant to give up that freedom. However, it is critical to recognize when a senior should stop driving for their own safety and the safety of others on the road. In this article, we'll look at the warning signs that a senior should stop driving, how to approach the subject, and how senior home care can help.
When Should a Senior Stop Driving?
There is no set age at which senior citizens should stop driving. Each individual is different, and factors such as physical health, vision, reaction time, and medications can all have an impact on driving abilities. It is critical to recognize the signs that a senior is having difficulty driving safely and to discuss alternative transportation options.
Warning Signs
There are several visible indicators that a senior is having difficulty driving safely. Some common symptoms include:
Increased traffic violations, such as running red lights or stop signs, exceeding speed limits, or failing to use turn signals
Getting lost or having difficulty navigating familiar routes
Dents, scrapes, or other vehicle damage
Difficulty seeing or reacting to pedestrians, other cars, or road objects
Slower reaction times or the inability to make quick decisions
Having difficulty judging distances or parking
Driving with increased anxiety or nervousness
If you notice any of these situations, you should talk to your senior about their driving abilities.
The Dangers
According to the Centers for Disease Control and Prevention (CDC), 7,921 older adults (aged 65 and up) were killed in motor vehicle crashes in 2019, and 290,000 were treated in emergency rooms for motor vehicle crash injuries. According to the National Highway Traffic Safety Administration, fatal crash rates per mile driven begin to rise at the age of 75 and rise significantly after the age of 80.
Talk About Putting the Keys Away
Talking about hanging up the keys can be difficult, but it's important to approach it with compassion and understanding. Here are some suggestions for talking to your senior about stopping driving:
Approach the discussion with empathy and respect, and provide specific examples of times when their driving has caused concern.
Provide alternate modes of transportation, such as hiring a senior home care provider.
Recognize the emotional impact of not driving.
Consider the benefits of not driving, such as reduced stress and increased safety.
Maintaining Independence
Giving up driving does not have to imply loss of independence. There are numerous alternatives to driving, such as public transportation, ride-sharing services, and volunteer driver programs. Seniors can also plan their trips ahead of time and make transportation arrangements. Senior home care companions can also help seniors with transportation and accompany them on errands or appointments.
Refusal to Change
If a senior refuses to give up driving, it's critical to approach the situation with empathy and understanding. Some suggestions for dealing with change resistance include:
Pay attention to their concerns and fears.
Recognize their feelings and emotions.
Provide assistance and reassurance
Discuss the advantages of alternative modes of transportation.
Involve a trusted family member or medical professional in the discussion.
Finally, recognizing the signs that a senior should stop driving and discussing alternative transportation options can help ensure their safety as well as the safety of others on the road. It is critical to approach the conversation with empathy and understanding, and to emphasize the benefits of alternative transportation options. Senior home care companions can provide seniors and their families with valuable transportation and support. We can help our loved ones age with dignity and independence while remaining safe on the road by being aware of the signs of unsafe driving and taking action.
If you or an aging loved-one are considering Senior Home Care in Burlington, NC please contact the caring staff at Affordable Family Care. Serving Raleigh, Greensboro, and the surrounding areas in North Carolina. Call today 919-676-1070.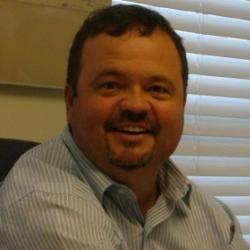 Latest posts by Donnie Shelton
(see all)