Low vision is a specific type of vision loss that cannot be corrected by either surgery or corrective lenses. Your elderly family member's ability to see becomes gradually diminished as low vision progresses. There are some things that can help, however, like increasing the lighting when she's trying to read or see something in particular. Home care assistance can help your elderly family member to find the techniques and tools that work the best for her.
She Can Still Live Her Life
There may not be a cure for low vision, but your elderly family member can still live her life the way she wants to for the most part. There are plenty of ways to accommodate low vision and still enjoy activities that your senior has enjoyed for her entire life, like reading, crafting, cooking, and more. What she needs to pay attention to are the ways that low vision affects the activities that she loves so that she can implement workarounds.
Look for Tools to Make Everyday Activities Easier
One type of workaround is to ensure that she's got the tools she needs in order to keep doing the things she loves. For instance, if your elderly family member enjoys cooking or baking, then using appliances that have large, bright displays can help a lot. Using cookbooks that are large print or enlarging the print size when printing out recipes can help. For reading, your elderly family member might find that magnifying glasses make reading easier.
Make Necessary Safety Changes in the Home
Your senior's home might not be as conducive to living with low vision as she would like. High contrast is her friend, as is bright lighting. It can be easy to swap out dim light bulbs for brighter ones or simply to add more lighting fixtures. If there isn't a lot of contrast in your senior's home now, look for ways to make contrasts obvious. An easy way to do that is with a brightly-colored rug marking a boundary or using bright tape on the edges of stairs. Follow all of the other safety rules, too, like ensuring there are plenty of grab bars in areas she might be likely to need them.
Ensure She Has Help When She Needs It
A really solid solution is to ensure that your senior has help when she needs it. That may not be you, even if you want to be there for her every time she needs assistance. Home care assistance can offer companionship, make sure your senior is safe, and accommodate her difficulties due to low vision. Elder care providers won't take over every task for your senior, they're just there to offer additional help when she needs it.
Low vision is definitely a challenge for your aging family member, but it's a challenge that she can overcome to a certain extent by using the right tools. Help your elderly family member to have the support she needs and she'll be able to keep living her life fully.
If you or an aging loved-one are considering Home Care Assistance in Raleigh, NC please contact the caring staff at Affordable Family Care. Serving Raleigh, Greensboro, and the surrounding areas in North Carolina. Call today 919-676-1070.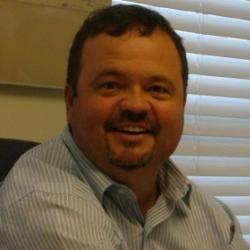 Latest posts by Donnie Shelton
(see all)