What Exactly is Home Care?
Home care, also known as senior home care, in-home care, or at-home care, is non-medical support services for seniors in their own homes. This type of care is intended to assist seniors with activities of daily living such as bathing, dressing, grooming, meal preparation, and housekeeping. Home care can also provide companionship and social interaction, which is essential for emotional and mental well-being.
In the United States in 2021, approximately 9 million seniors will receive non-medical home care services. Home care is the most popular type of long-term care for seniors, with 70% preferring to receive care in their own homes. The demand for home care services is expected to rise significantly in the coming years as the senior population grows.
"Home care is an excellent option for seniors who want to stay in their homes but require assistance with daily living activities." – AARP
Maintains independence
Seniors can continue to live in their own homes, surrounded by familiar sights, sounds, and memories, with home care. This sense of self-sufficiency can be critical in preserving a senior's dignity, self-esteem, and overall quality of life.
Ensures Safety and Security
Home care can help prevent falls, accidents, and other health issues by assisting with activities like bathing, dressing, and using the restroom. Caregivers can also assist with medication management, health monitoring, and ensuring the senior's safety in their own home.
Enhances Quality of Life
Home care can help seniors maintain their participation in activities they enjoy, such as hobbies or outings with friends. Home care providers can also assist with meal preparation, shopping, and other household chores, giving seniors more time to focus on what they enjoy.
Provides Companionship
Loneliness and isolation can be serious issues for seniors, particularly those who live alone. Home care allows seniors to interact with a companion and participate in social activities, which helps to improve their overall mood and well-being.
Allows Family Caregivers to Take a Break
Caring for an aging loved one can be physically and emotionally demanding. Home care provides respite for family caregivers, allowing them to step away from their caregiving duties and recharge. This can aid in preventing burnout and ensuring that the family caregiver can continue to provide quality care to their loved one.
Choosing a Home Care Agency
When selecting a home care agency, keep the following points in mind:
Ensure that the agency is licensed and accredited by the appropriate state or national organizations.
Screening and Training for Caregivers: Inquire about the agency's hiring process, including background checks and caregiver training programs.
Care Services: Consider the range of care services provided as well as the agency's flexibility in accommodating the senior's changing needs.
Reputation: Investigate the agency's reputation by reading online reviews and requesting references from previous clients.
If you or an aging loved-one are considering Home Care at Home in Morrisville, NC please contact the caring staff at Affordable Family Care. Serving Raleigh, Greensboro, and the surrounding areas in North Carolina. Call today 919-676-1070.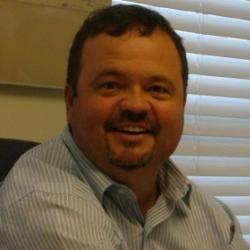 Latest posts by Donnie Shelton
(see all)