Expert Eye Care Tips For Seniors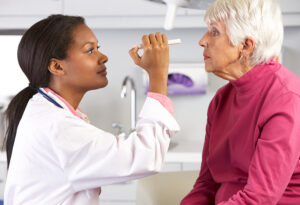 January is Eye Care Month and now is a great time for seniors to make sure that they are doing everything they can to keep their eyes healthy as they age. Seniors may experience some vision loss as a natural part of aging but if seniors make healthy living and eye care a priority they can keep their eyes healthy and keep their vision strong as they get older. Eye doctors recommend that seniors do these things to take care of their eyes in January and throughout the year:
Eat A Healthy Diet 
Eating vegetables is something that seniors should be doing every day anyway, but eating vegetables is one of the best things that seniors can do to protect their eyes. Eating vegetables that are rich in beta carotene and lycopene like carrots and squash will help the body create the Vitamin A that it needs to keep the eyes strong and healthy. It's not a myth that carrots can help keep vision strong. But leafy green vegetables, squash, and other vegetables are great for the eyes too.
Wear Sunglasses 
Seniors need to protect their eyes anytime they are outside. It doesn't matter what time of the year it is seniors should always wear eye protection outdoors. In the summer the intense sunlight and heat can cause a lot of damage. But the winter sun can also be damaging to a senior's eyes, especially for seniors that live in an area where there is snow. The UV rays of the sun reflected off snow are very powerful. Eye protection will also ensure that wind, dust, and other irritants don't interfere with a senior's vision.
Get Plenty Of Rest 
Getting enough sleep is essential for eye health as well to keep the rest of the body healthy. Seniors who don't get enough rest may have red, irritated, itchy, or swollen eyes because they are not giving their eyes time to recover each day. If your senior loved one has chronic insomnia or usually doesn't get enough sleep an elder care provider may be able to help them sleep better and sleep longer at night.
Wear Your Glasses 
Is your senior loved one wearing their prescription glasses as much as they should be? Ask your senior loved one's senior care provider to make sure that your senior loved one is wearing their prescription glasses or contacts and following the recommendations of their eye doctor. Seniors sometimes get stubborn about not wanting to wear their glasses, especially if they haven't worn glasses their whole lives. But wearing their prescription glasses is essential for keeping their eyes strong and healthy.  
Get Your Eyes Checked Regularly 
Seniors should be getting regular eye exams so that they can track the progress of their vision. An eye doctor can note any changes in their vision and make sure that seniors have the right glasses so that they have the best possible vision at any given time. If your senior loved one hasn't had an eye exam this year now is a great time to schedule an exam for them.  
If you or an aging loved-one are considering Senior Care in Greensboro, NC please contact the caring staff at Affordable Family Care. Serving Raleigh, Greensboro, and the surrounding areas in North Carolina. Call today 919-676-1070.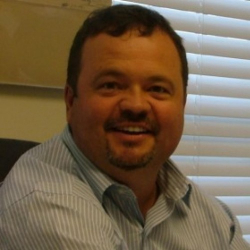 Latest posts by Donnie Shelton
(see all)