Why Not Count Some Birds with your Parent for the Great Backyard Bird Count, Feb 12-15?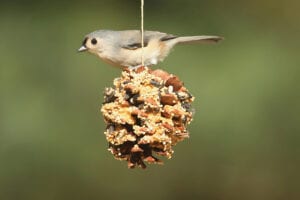 Bird watching is a great hobby for anyone of any age, from little children to older seniors like your parent. If your parent currently has bird feeders or a bird bath in her yard or on her balcony, as her caregiver, the two of you might want to spend a little time during the week of Feb 12-15 counting birds and helping the Audubon Society keep track of bird populations all over the world.  
The Great Backyard Bird Count happens every February and is a fun, free and easy event for everyone to participate in. It helps the Audubon Society get a real-time count of birds in their natural environments. For those who choose to participate and help with this project, they only need to observe the birds they can see for 15 minutes (of course, if you and your parent are having fun, you can do it for a longer time period). Once you have observed the birds around you, you then go to birdcount.org and record your bird sightings. Each checklist submitted helps at the National Audubon Society learn about how the bird population is doing and how to protect them.
If your parent and you decide you'd like to help in this event, there's just a few simple steps to take.
Decide where you'd like to observe the birds. While its namesake (Backyard Bird Count) indicates you should watch the birds in your parent's backyard, there are other options. If your parent doesn't have a yard, or the neighborhood isn't conducive to birds, you can also go to a local wildlife conservation area or any park. Just make sure to write down where you observed the birds so that it can be recorded accordingly. If your parent decides to use his yard, fill his birdfeeders and birdbaths so the birds will have incentive to visit.
While you don't need any specific equipment, having a bird book with full-color photos of local birds will help you identify the birds you spot during your Great Backyard Bird Count. You never know, you just might get lucky and see a rare bird that you're not 100% sure of what it is. Also, bring along a pair of binoculars to help you and your parent get a more close-up view of the birds. It can sometimes be hard to see feather patterns and distinguishing features from a distance. A nice pair of binoculars will help alleviate that problem. Bring a pair for each of you so you're not fighting over them.
Dress accordingly. February is still a very cold month in many parts of the country. As the caregiver, make sure your parent dresses in clothes that will keep him warm and dry as you look for birds. You won't want to end the day early because she isn't probably dressed for the weather.
If either you or your parent aren't already avid birdwatchers, participating in the Great Backyard Bird Count may be just the beginning of a newfound passion that the two of you can share together in the coming years.  
If you or an aging loved-one are considering Caregiver in High Point, NC please contact the caring staff at Affordable Family Care. Serving Raleigh, Greensboro, and the surrounding areas in North Carolina. Call today 919-676-1070.
Source: https://www.audubon.org/conservation/about-great-backyard-bird-count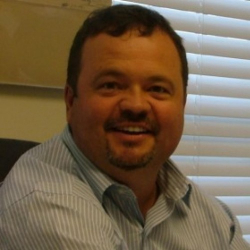 Latest posts by Donnie Shelton
(see all)