Eating healthy is important for everyone, but it's especially important for seniors. Keeping a healthy weight is one of the most recommended ways for seniors to stay healthy as they get older. Eating a healthy diet is the best way for seniors to either lose weight or gain weight in order to maintain a healthy weight. Since seniors often find exercise difficult because of medical conditions diet is the primary tool they have to control their weight. It doesn't matter if your senior loved one is overweight or doesn't eat enough these healthy diet tips can help them get to a healthy weight and stay there:
Focus On Protein
Protein is something that most seniors lack in their diets. Protein can help seniors gain health muscle, and it can also help overweight seniors lose weight while still feeling full. But, often seniors don't get enough protein. There are many reasons why seniors skip the protein. Sometimes they don't want to cook or can't cook meats, which are a popular source of protein. They may also have trouble shopping so they don't get to the store to buy protein heavy foods. But whatever the reasons are seniors should get more protein. Protein shakes and bars can add a lot of protein to a senior's diet without adding a lot of calories.
Meal Preparation Matters
Meal preparation is essential for seniors. In-home care can make sure that your senior loved one has plenty of meals and meal ingredients ready to heat and eat in their fridge and freezer. The best meal prep for seniors is to have an in-home care provider cook and portion the elements of a meal and pack them all separately. Then seniors can combine those elements however they want. 
For example, if an in-home care provider cooks individual portions of chicken and steak then also prepares individual portions of four different vegetables when your senior loved one wants to eat they can pick any vegetable and combine it with the protein they want. Simple and easy meal options allow seniors to still have choices and get healthy foods.
Drink More Water
Seniors are chronically dehydrated and often need to be encouraged to drink water or other liquids during the day. An in-home care provider can suggest a drink of water or cranberry juice to your senior loved one every hour to get them to drink more. Or they can make sure that seniors have a full water bottle with them at all times.
Eat A Vegetable At Every Meal
Seniors should be eating at least one vegetable at every meal. If seniors don't want to eat veggies for breakfast, a smoothie that has veggies in it is a fantastic way to sneak some vegetables into your senior parent's breakfast without them knowing. They will probably not be able to taste any veggies that you use in a smoothie but they will get a lot of nutritional benefits from a breakfast smoothie that has vegetables in it.
If you or an aging loved-one are considering In-Home Care in Winston-Salem, NC please contact the caring staff at Affordable Family Care. Serving Raleigh, Greensboro, and the surrounding areas in North Carolina. Call today 919-676-1070.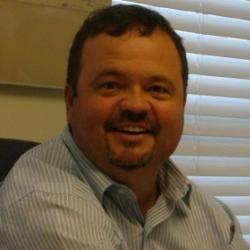 Latest posts by Donnie Shelton
(see all)