Many older adults do continue to live on their own. Some of these senior citizens are even by themselves for a significant part of the day. When your elderly loved one is home alone, however, they may feel lonely, isolated, or even depressed. This can lead to the worsening of their physical health, too. If this is happening, it would be an excellent idea to get your elderly loved one companion care at home. It is important to realize that this type of home care isn't just someone who comes over and sits there with the senior citizen. These providers strive to create quality relationships with the elderly person they are taking care of. They participate in stimulating, meaningful activities with them.
Top Tasks of Companion Care at Home Providers
Are you thinking about getting companion care at home for your elderly loved one? If so, you may already be wondering what tasks they could perform for your elderly loved one or help them with. Some of the top tasks that these providers help with include:
Light housekeeping
Reading books to the elderly
Doing puzzles with the elderly
Sharing stories
Taking walks
Playing games with the elderly
Shopping with or for your elderly loved one
Could your elderly loved one use this type of help or care? If so, now would be a great time to hire companion care at home providers to come to your loved one's house to spend time with and help them out.
Other Things to Think About Regarding Companion Care at Home
Companion care at home is a great idea for many senior citizens. One of the best times to get these home care providers for a senior citizen is if their family members don't live very close by. For example, you might be an hour or further away from your elderly loved one, so you can only visit with them once or twice every few weeks. Elderly people do need more socialization than this. If you are still wondering whether this is the right choice for your elderly loved one, reach out to our team today to discuss whether companion care or other home care services are the better options. 
Conclusion
As people get older, there are going to be many difficulties that they face. One of the issues they may have is that they aren't socializing or getting as much help as they need to improve their quality of life. If these are issues that your elderly loved one is having, it may be a good idea to reach out to our companion care at home providers today. These home care providers can do wonders in your elderly loved one's life. They can start by helping your elderly loved one out with the tasks that were noted above. They can also be a sense of security and safety for senior citizens, too. Reach out to get this type of care for your elderly loved one today. 
If you or an aging loved-one are considering Companion Care in Burlington, NC please contact the caring staff at Affordable Family Care. Serving Raleigh, Greensboro, and the surrounding areas in North Carolina. Call today 919-676-1070. 
Sources
https://www.ncbi.nlm.nih.gov/pmc/articles/PMC6177105/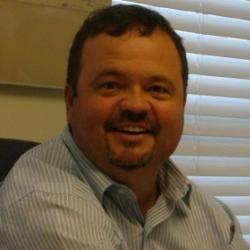 Latest posts by Donnie Shelton
(see all)