How do you know when it's time for home care services? Your dad is getting older, but he wants to stay in his current home. Is it going to be possible if he has chronic health conditions? It will be if you make sure you know when it's time to arrange senior home care for your dad.
Your Dad No Longer Drives
Your dad's doctor told him to stop driving. Since then, you've had to take days off each week to ensure someone is available to drive him to his doctor's and dentist's appointments, help him run errands, and take him shopping.
He Forgets to Take His Medications
When he has chronic health conditions like heart disease or diabetes, your dad will have medications prescribed to him. If he often forgets to take his medications, it's beneficial to hire someone to remind him when it's time to take his next pill.
He Finds Takeout Easier
Does your dad eat a balanced diet or does he find it easier to order takeout? If he's living on takeout pizza, fast food, and other meals he can have delivered to his home, he's likely eating foods that are too high in sodium, sugar, and saturated fat.
It's time to look into having senior home care aides available to cook meals and prepare snacks for your dad. He can have meals that include plenty of fresh vegetables lean protein sources, whole grains, and legumes for fiber.
He Cannot Do His Laundry
Where is your dad's laundry room? In many homes, the laundry room is in the basement. Basement stairs can be problematic for older adults as the stairs are narrow, dimly lit, and have cement walls and floors at the bottom. If your dad falls, it could lead to catastrophic injuries. 
If he isn't comfortable going up and down his basement stairs, he won't be comfortable doing his laundry. He may wait for you to stop by and do it for him. With caregivers stopping by each week, he has someone to do his laundry for him.
He Struggles With Grooming and Hygiene 
You've noticed that your dad is having a hard time with some basic care needs. His toenails don't get trimmed, so they're long and digging into his other toes. He doesn't brush his hair anymore. He has arthritis and the pain in his joints makes it difficult for him to shave.
If your dad is struggling with grooming and hygiene, it's time to address the benefits of home care. Talk to him about having caregivers available for his personal care needs.
How many of the key indicators affect your dad's ability to care for himself? If he's finding it difficult to do things like schedule medication refills, do the laundry, or cook a meal, it's time to arrange senior home care for him. An advisor can help you get started with the services that will help your dad remain independent in his home.
If you or an aging loved-one are considering Senior Care in Greensboro, NC please contact the caring staff at Affordable Family Care. Serving Raleigh, Greensboro, and the surrounding areas in North Carolina. Call today 919-676-1070.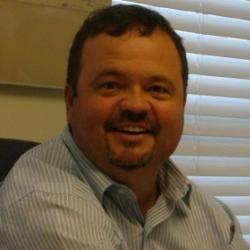 Latest posts by Donnie Shelton
(see all)