Helpful Grooming Tips for a Stubborn Older Adult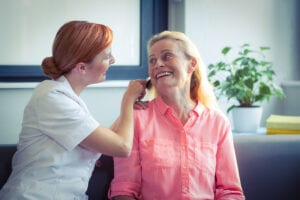 It can be pride or embarrassment keeping your parents from seeking help with grooming. If you put yourself in their shoes, you can understand how it's hard to admit you can't do something as simple as clipping your toenails anymore. That's a driving force for why so many older adults become stubborn at allowing a family carer to help with grooming.

Consider Mani/Pedi Services

For nail care, it may be more comfortable for your mom and dad if you go to a spa for mani/pedi services. They'll love the massage and get nails trimmed, filed, and cared for in a spa setting. As the workers in those settings deal with feet and hands all day long, your parents may not be as uncomfortable as they would if you were helping them.

If they won't go for services in a spa setting, work slowly with them. Talk about what you're doing and why. Work with one hand at a time and take breaks if your parents seemed stressed. There are online guides that can help you see how best to trim nails, push back cuticles, and moisturize when you're done.

Go for Regular Haircuts

Regular haircuts at a salon or with the help of a traveling stylist who makes house calls. If the hair is trimmed regularly and cut into a style that's easy to maintain, your parents will have an easier time at home.

For example, your mom may find that a short cut with layers looks great and doesn't require more than a little mousse and finger teasing to loosen the curls. Your dad may find a buzz cut is hassle-free and looks stylish.

If your parents refuse to get a haircut, you may need to trim their hair at home. Professional scissors make this easier. Cut the hair when it's wet and have a fine comb to keep the hair straight. If you're having a hard time cutting straight, a piece of tape will help.

Shave With Care

Shaving your dad's face is hard. If you're female, it may be easier to get a male sibling, friend, or other relative to help out. If that doesn't work, make sure to pull the skin taut to get a smooth surface to shave. You lessen the chances of nicking your dad's skin.

Use shaving cream to lubricate the skin you're shaving. Rinse the razor often. When you're done moisturize the skin. If you have nicked his skin, styptic powder stops the bleeding, and antibacterial cream reduces the risk of infection.

Hire Senior Care Aides to Help

Rather than having you help out, your mom and dad may prefer a senior care aide. Paid caregivers come on the days you arrange and help with nail care, shaving, and other grooming tasks. Your parents can have a caregiver helping wash and style their hair, apply moisturizer to the feet, and help with oral care. Call a senior care agency to learn more about personal care and hygiene services.
If you or an aging loved-one are considering Senior Care in Cary, NC please contact the caring staff at Affordable Family Care. Serving Raleigh, Greensboro, and the surrounding areas in North Carolina. Call today 919-676-1070.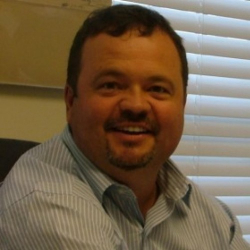 Latest posts by Donnie Shelton
(see all)