Tips for Properly Cleaning the Home During the Pandemic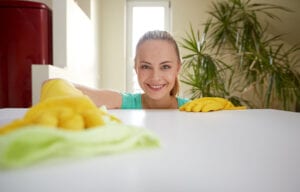 Cleaning the home has never been so important. While it's something your parents need to do regularly, right now it's very important to keep up with daily disinfecting routines. Here are tips for properly cleaning the home during the pandemic.
Wash Sheets Each Week 
A home textile company surveyed 1,000 people and found that 44% admit they only wash their sheets once or twice a month. Due to dust mites and bacteria, people should be washing them at least every other week. If you're sick or sweat a lot at night, you should wash them each week or every few days. Few people do this.
It's very likely that your parents don't wash their sheets that often. It's not the easiest housekeeping job. Lifting the corner of a heavy mattress may not be possible. Carrying the laundry to the washing machine, moving it to the dryer, folding the dried sheets, and making the bed is hard work. Your parents may need caregivers to do their linens changeovers and laundry for them.
Wipe Down Surfaces and Spray Others With Disinfectants  
Wipe down hard surfaces with a disinfectant wipe or a paper towel with a germ-killing spray. Soft surfaces that are touched often, such as a sofa's armrest, can be sprayed with a fabric disinfectant.
When you're cleaning hard surfaces, don't overlook light switches, phones, remotes, and appliance buttons/switches/knobs. You should also wipe down handles to cupboard doors, thermostats, and handrails. These should be wiped clean each day.
Dust and Vacuum 
It's allergy season in many areas, too. On top of the spread of coronavirus, your parents need to keep up with the dust, dander, and other allergens that trigger seasonal allergies. They should dust surfaces, vacuum, and mop floors as often as necessary to keep allergens to a minimum. Running an air purifier in rooms they spend a lot of time in is also helpful.
Are you quarantined at home due to possible exposure to the virus? Do you have the virus and have no choice but to stay away from your parents until you're feeling well? Your parents don't have to be alone. Hire home care aides to help them out.
Home care services include the basics like cooking, cleaning, and errands. Caregivers can also make sure your parents are healthy, call doctors if there are concerns, and provide companionship that helps ease your parents' worries. Call a home care agency to get started. 
If you or an aging loved-one are considering Home Care in Winston-Salem, NC please contact the caring staff at Affordable Family Care. Serving Raleigh, Greensboro, and the surrounding areas in North Carolina. Call today 919-676-1070
Sources:
https://www.cnet.com/how-to/do-you-wash-your-sheets-enough-probably-not/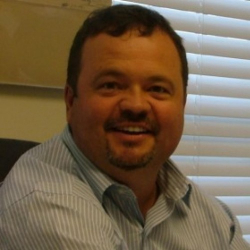 Latest posts by Donnie Shelton
(see all)