High Protein Snacks for Dialysis Patients
If your parent is receiving dialysis, his doctor may have talked to you both about making sure he has plenty of protein in his diet. An intentionally thought-out meal plan and snack plan can help your parent feel his best and do his best while on dialysis. If your parent is on dialysis, his protein needs are typically much higher because of the protein he loses during each treatment. It's important that each snack and meal he puts into his body has plenty of protein, especially if he has discovered his appetite is down and he struggles to eat as much as he should. Then it's even more important that his snacks are not a nutritional desert.
Your home care provider can help your parent compose a shopping list of these foods for the next time he goes out to get food or orders it to be delivered. Having what he needs on hand and ready to eat when hunger strikes is the key to him eating protein-rich foods. You might even want to consider having your home care provider do a quick cupboard check and eliminate any non-nutritional snacks from his pantry.
Hard-boiled eggs.  
Whether your parent likes to eat them as they are, add them to salads or even create some low salt deviled eggs, they can be a great snack that will provide enough protein to hold him over to the next meal. Hard-boiled eggs take a bit of time to cook and cool so having your home care provider boil up a dozen each week for snacking and adding to meals will make it much easier for your parent to grab one when he wants it.  
Peanut Butter 
Peanut butter is another great protein source that can provide lots of ways to enjoy it so your parent doesn't get bored of eating the same thing over and over. Putting it on a slice of toast is easy and quick but it's also great spread on fruit or veggies. Again, early prep is best. Your home care provider can cut, clean and store celery and apple slices for your parent to dip into peanut butter for an easy snack.  
Protein Bars 
An easy grab and go snack, protein bars come in sweet and salty varieties to help your parent satiate whichever he is craving. Have your parent check with his dietician about which ones may be best for him before you add them to the shopping list as they come in many varieties.  
Protein-rich Salads 
Having a premade chicken, egg, or tuna salad to quickly spread on crackers or toast for a mid-afternoon snack is a great source of protein for your parent. Having your home care provider make a fresh batch as well as tossing out any old salads will make sure your parent is only eating fresh salads for his snack. You don't want your parent eating salads that are more than 3-5 days old.  
Helping your parent to snack wisely can help him decrease the chances of negative side effects and possible hospital visits while he receives dialysis. 
 If you or an aging loved-one are considering Home Care in Greensboro, NC please contact the caring staff at Affordable Family Care. Serving Raleigh, Greensboro, and the surrounding areas in North Carolina. Call today 919-676-1070.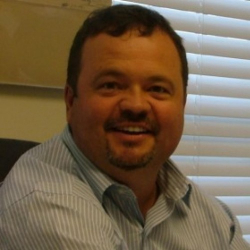 Latest posts by Donnie Shelton
(see all)