Ninety percent of seniors would prefer to stay in their own homes as they get older — "age in place" — according to AARP. In order to age in place successfully, seniors need to look ahead and account for any likely changes in their health, abilities and income that may occur over time. By preparing for these eventualities ahead of time, seniors can prevent accidents, injuries or other ill effects.
Slip Resistant Flooring 
Non-slip flooring is especially important in areas where water spills can be expected, such as the bathroom, kitchen or laundry room. Slip resistant mats and rugs can be dangerous because it's very easy to trip over these as people get older. If possible, opt for specially treated non-slip vinyl, or naturally slip-resistant materials such as rubber or cork.
Shower and Tub Safety 
Showers and bathtubs can be dangerous areas for aging adults. They can be slippery and unforgiving for falls. Non-slip bath mats or adhesive strips can help reduce the risk of slipping, but be wary of edges that may contribute to a trip or stumble. Alternatively, non-slip spray products can be applied to shower surfaces.
Showers and bathtubs can present dangers for seniors who may lose their balance when trying to step in. Ideally, the shower will have no lip. Some bathtubs are designed to enhance accessibility. Alternatively, a wide array of shower chairs and benches are available that can help seniors safely scoot over the lip or wall of the shower or tub to enjoy a safe bathing experience.
Nice, Wide Doorways 
Wide doorways can make a big difference to individuals with visual impairments or mobility challenges, including those who use wheelchairs or walkers. Experts recommend 32-36 inch doorways when possible. Consider widening doorways if the opportunity arises, such as during a remodel. Your future self may thank you later.
Door Handles 
For individuals who have difficulty opening the door due to arthritic hands or reduced strength, replacing traditional door knobs with lever style handles will make a world of difference for a small investment.
Step-Free Entry 
Even if entryways don't have stairs, the step up over the threshold can be a challenge or a danger for many seniors. They can be easy to trip over, and they can be really hard to traverse in a wheelchair. Inexpensive portable wheelchair or threshold ramps may be an effective and economical alternative to a remodel.
Clear Address Signage 
Double check that the address number is posted in large numerals easily visible from the street. Precious seconds or minutes that emergency responders spend looking for the home can make a big difference to the outcome in an emergency.
Home Care Professionals can Help 
Even in a perfectly planned and laid out home, there often comes a time when seniors need more support to successfully age in place. Fortunately, resources are available. Home care services, for example, can assist seniors with the various challenges of aging to support their success at home. Their services and schedules are customized to the needs of the individual senior. A few examples of what a home care aide can do include:
Light housework 
Meal preparation 
Transportation 
Assistance with shopping or errands 
Assistance with bathing and other personal care 
Companionship and assistance to participate in personally meaningful activities 
Contact the home care agency directly with questions about how they can help your senior age in place. 
If you or an aging loved-one are considering Home Care in Cary, NC please contact the caring staff at Affordable Family Care. Serving Raleigh, Greensboro, and the surrounding areas in North Carolina. Call today 919-676-1070.
Source
https://www.aarp.org/money/budgeting-saving/info-2017/costs-of-aging-in-place.html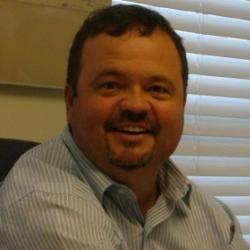 Latest posts by Donnie Shelton
(see all)