Your mom is shy. In fact, you'd say her shyness impacts her social activities. When she is this reserved, what can you do to make sure she benefits from socialization without making her uncomfortable? 
 
Talk to Her Doctor 
 
Is it possible that your mom's shyness is social anxiety? If she has social anxiety, anxiety medications may help ease her discomfort. She may also benefit from therapeutic measures designed to help her better manage her anxiety. 
 
Let Her Pick Services and Ask Questions 
 
Involve your mom in the selection of services and caregivers. Go over a list of possible services with her and see what she feels would be helpful. While doing this, you may be surprised. You may find there are things she'd like to have help doing that you didn't realize are hard for her. 
 
Your mom may not be able to interview every caregiver. It comes down to an agency's policies. If she is allowed to ask caregivers questions, let her do so. If she has the chance to talk to caregivers and narrow down her choices, she may feel a little more comfortable. 
 
Walk Her Through the Daily Routine in Advance 
 
Go over the purpose of the caregiver with your mom. If the caregiver is there only to provide companionship, tell your mom how the caregiver will stop by once a week to play cribbage with her. If she loves movies, you could say the caregiver is there to watch movies with your mom. 
 
Talk about the other things your mom might have her caregiver help with. If she has a hard time cooking meals, the caregiver can make her meals. If she struggles to carry the laundry down the stairs, she could have the caregiver do the laundry. 
 
Introduce Caregivers Slowly 
 
Don't rush into having caregivers at your mom's home. She needs time to get used to a stranger coming to her home. Stick around for a week while she acclimates to someone new. Don't take over. Let the caregiver lead, but you'll be in the house so that your mom has someone she's comfortable with when the stress becomes overwhelming. 
 
Caregivers can be a great balance for a shy senior. Your mom socializes with someone she sees regularly and has time to get used to being around. She works with a caregiver who knows and respects her shyness. To arrange caregivers for companionship, talk to a specialist and ask about companionship services for a shy parent.
If you or an aging loved-one are considering a Caregiver in High Point, NC please contact the caring staff at Affordable Family Care. Serving Raleigh, Greensboro, and the surrounding areas in North Carolina. Call today 919-676-1070.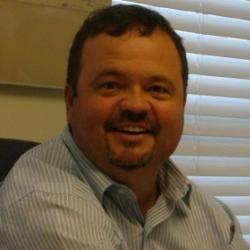 Latest posts by Donnie Shelton
(see all)