It takes patience, support, and expert care to help an older person recover from knee replacement surgery. Knee replacement surgery, also called knee arthroplasty, is a significant treatment that can make a big difference in the quality of life of seniors who have trouble moving around because of knee pain. But it's important to know that the process of getting better can be complex, especially without help. With an in-home care team and loved ones by their side, seniors will have a much more successful recovery.
Care After Surgery
In the first few days after surgery, seniors will need close supervision and help. This includes taking painkillers, caring for wounds, and doing rehab exercises as the doctor instructed. They may also need help with things like dressing, bathing, and making meals since they may not be able to move around much in the early stages of healing. These are all things the in-home care team can assist with.
Physical Therapy
Physical therapy is an essential part of getting better after knee surgery. Seniors should go to physical therapy sessions on a daily basis to strengthen the muscles around the knee joint, become more flexible, and slowly regain their range of motion. The physical therapist will make a treatment plan for each person based on their needs and growth. As they might be unable to drive, gaining assistance from home care is key.
Additionally, the in-home care team can help seniors complete any homework the physical therapist assigns, as well as help seniors regain their strength with approved physical activity at home.
Using Assistive Devices and Adapting the Home
During the early stages of healing, seniors may need aids like crutches, walkers, or canes. These devices can give support and stability and help keep them from falling or putting too much stress on their new knee. Additionally, loved ones and in-home care aids can ensure the home is safe for seniors. Eliminating things that could be tripped over, installing grab bars, and using raised toilet seats can lower the risk of accidents and help seniors feel more independent while recovering.
Emotional Support
Emotional support is important because knee replacement surgery can be hard on both the body and the mind. Giving seniors mental support and encouragement can make a big difference in how well they get better. Family, friends, and the in-home care team should be kind, patient, and understanding during the process.
Knee replacement surgery can take anywhere from a few weeks to a few months to heal, and progress can be slow, especially for seniors. It's important for loved ones to be gentle and not push them past their physical limits. Getting updates from in-home aids about progress allows everyone to celebrate small wins and push for slow but steady growth. Seniors should go to all follow-up meetings with their surgeon and healthcare team. Regular checkups let doctors see how they are doing and deal with problems or concerns as they arise.
If you or an aging loved-one are considering in-home care in Charlotte, NC please contact the caring staff at Affordable Family Care. Serving Raleigh, Greensboro, and the surrounding areas in North Carolina. Call today 919-676-1070.
Source 1 / Source 2 / Source 3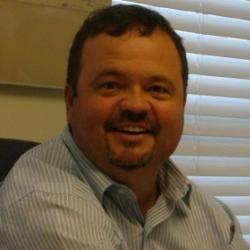 Latest posts by Donnie Shelton
(see all)