Is Pumpkin Something That Could Benefit Your Elderly Loved One?
Out of everything you can think of that would benefit your elderly loved one's health, did pumpkin ever cross your mind? If not, now is the time to learn more about the benefits of pumpkin. Many elderly adults have reaped the positive effects of eating pumpkin and pumpkin-based products. Your elderly loved one can, as well.
Better Vision 
One of the best benefits of eating pumpkin is that it helps improve vision. Beta-carotene, Vitamin C, and Vitamin E in pumpkin are well-known for boosting vision. They have helped to prevent degenerative eye damage and improving overall eye health, as well. If your elderly loved one's vision could use some help, have them eat more pumpkin.
Weight Loss 
Does your elderly loved one need to lose some weight? Whether they are only a bit overweight or obese, pumpkin has been known to help people lose weight. This is because it isn't high in calories and it is filled with fiber. Part of the reason pumpkin can aid in weight loss is because it slows down the digestive process. This makes the person eating it feel full for longer. If your elderly loved one needs a bit of help losing weight, add pumpkin into their diet.
Heart Health 
Your elderly loved one's heart can benefit from eating pumpkin, as well. In order to have better heart health, fiber needs to be added to the diet. Pumpkin is filled with fiber. If your elderly loved one eats more pumpkin, this could reduce their risk of having heart health issues including coronary heart disease and myocardial infarction.
Immune System 
Maybe your elderly loved one needs a boost to their immune system. If they get sick easily, pumpkin can help to improve their immune system functions. Some research shows that eating pumpkin regularly can help to fight off infections, diseases, and viruses. If you want to help keep your elderly loved one from getting sick, have you or their elderly care provider put more pumpkin in their diet.
Mood 
Your elderly loved one may be in a bad mood lately. Maybe they are feeling bouts of depression. They may be irritable. Either way, pumpkin can help to boost their mood. The minerals and vitamins that are in pumpkin have been known to boost overall mental health and well-being.
These are some ways that pumpkin can boost your elderly loved one's health. To see these benefits in your elderly loved one, start adding more pumpkin to their diet right away.
If you or an aging loved-one are considering Elderly Care in Durham, NC please contact the caring staff at Affordable Family Care. Serving Raleigh, Greensboro, and the surrounding areas in North Carolina. Call today 919-676-1070.
Sources
https://health.usnews.com/wellness/food/slideshows/health-benefits-of-pumpkin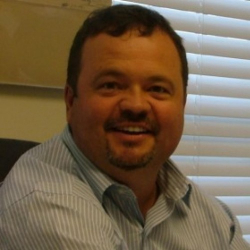 Latest posts by Donnie Shelton
(see all)