Will Seated Aerobics Help Your Elderly Loved One?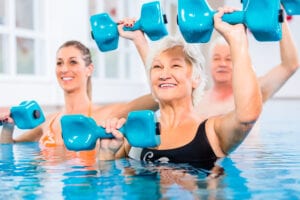 Regular aerobic exercises can help your elderly loved one to improve their physical state and keep their mind alert, as well. Research shows that regularly boosting the heart rate through exercise can help to slow down the aging process, reduce blood pressure, improve mood, maintain bone density, prevent some diseases, and improve the overall quality of life. These are just some of the many ways that aerobics can help your elderly loved one. If your elderly loved one is prone to falls, you may want to have them doing seated aerobics. The seated aerobics will offer the same benefits as if your elderly loved one were standing. According to the CDC, elderly adults should get a minimum of 2 ½ hours of aerobic activity each week.
Doing the Exercises Correctly
If you want to encourage your elderly loved one to do seated aerobics, you will want to make sure they are doing them properly. Some of the tips to help them out include the following:
Speaking with their doctor before they begin exercising  
Drinking enough water before working out, while working out, and after working out 
Use a chair that is sturdy to prevent balance issues 
Make sure knees are bent at 90 degrees while in the chair 
If your elderly loved one is in a wheelchair, they should make sure it is immobilized before doing the exercises 
Make sure your elderly loved one is maintaining great posture and sitting tall 
If your elderly loved one has blood pressure issues, check it before they begin exercising 
If your elderly loved one has a diabetes diagnosis, be sure to check their blood sugar levels before and after they exercise  
If you can have your loved one's senior care provider help them with these things, you can feel better knowing that your elderly loved one is safe during their exercises.
Exercises for Beginners
If your elderly loved one is just starting to try out seated aerobics, there are some exercises that would be good for them to try. Before telling them about these exercises, be sure they know not to push themselves too hard. In time, they can work up to doing more reps or longer exercise routines. Some of the exercises they might want to try out include the following:
Marching in one spot. As your elderly loved one is sitting, they can lift their feet up and down. They can swing their arms, as well. The higher they lift their feet, while moving their arms, the higher their heart rate will go.
Overhead arm pumping. Your elderly loved one can reach their arms out front. They will then bend their elbows and place their hands (palms forward) in front of their face. Next, they will lift their arms about their head and bring their arms back to where they started. They should do these quickly. If they pump their legs at the same time, it will increase their heart rate more.
Kicks. You can have your elderly loved one kick their legs forward from a seated position. After kicking the legs out, they should put them back in front on the ground. Make sure they aren't extending their knees fully, so they don't get injured.
These are some of the best seated aerobic exercises for your elderly loved one to try. Once they get used to these ones, they can add in some more.
If you want to help your elderly loved one get into an exercise routine, seated aerobics are a great option.
If you or an aging loved-one are considering Senior Care in Wake Forest, NC please contact the caring staff at Affordable Family Care. Serving Raleigh, Greensboro, and the surrounding areas in North Carolina. Call today 919-676-1070.
Sources
https://www.cdc.gov/physicalactivity/basics/older_adults/
https://www.sportsrec.com/140336-chair-aerobics-exercises.html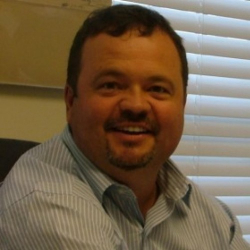 Latest posts by Donnie Shelton
(see all)