How to Help a Grieving Senior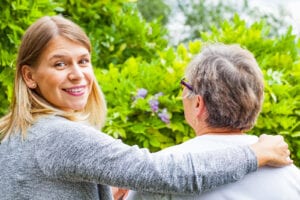 If you have a senior parent or loved one receiving their elderly care at home who is experiencing grief, you may be feeling lost, unsure, or confused about how to go about helping them get the specialized care and attention that they need to get through this difficult process.
When a person experiences a devastating loss, like the death of a loved one, spouse, or even a beloved pet, it can be sad and overwhelming for the people around them to know how to handle it. You might not know what to do, what to say, or how you can comfort them in their darkest moments.
There are some ways at home that you can offer comfort to your senior such as:
Listen
Some seniors going through the grieving process may go through phases when they want to talk about their deceased loved one, or even recount their death. This can be difficult and emotional but it is important to understand that this is all a part of the grieving process and a way for them to begin to heal.
Alternately, they may not want to talk about their loved one at all because it brings too much hurt or pain. It is important to not force the issue and instead tell them that you are there and open to listen to them when they are ready to talk.
Get support
Support groups, especially the ones that are specifically set up for grieving people, might be a great way for your senior to heal and be around people that are dealing with loss as well. If they aren't open to sharing their feelings in a group or public setting, which is perfectly okay, consider helping them to find a private therapist or counselor if that might help them process the grief and they are willing.
Talk to their doctor
In some instances, grief could lead to depression so it is a good idea to talk to your senior parent or loved one's medical provider to let them know that your senior is experiencing a loss. If you suspect that they are having a more difficult time than you might have expected, make them an appointment to be screened for depression.
Honor their feelings
Grief looks different for different people, and each day might bring out different feelings, emotions, or actions in your loved one. Let them know that they are safe and that their feelings are normal and valid and never make them feel bad for the way that they are processing their feelings.
Honor their loved one
Your senior may want to do something special to honor their lost loved one or help to keep their memory alive. Before taking it upon yourself to memorialize their loss, ask them in what way would they like to honor the loved one that they are grieving. Giving them input will help them to feel in control and might help process some of their grief in a healthy way.
If you or an aging loved-one are considering Elder Care in Wake Forest, NC please contact the caring staff at Affordable Family Care. Serving Raleigh, Greensboro, and the surrounding areas in North Carolina. Call today 919-676-1070.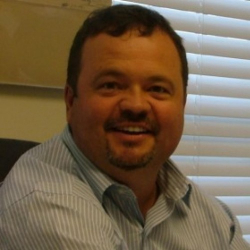 Latest posts by Donnie Shelton
(see all)