You might be tempted as your senior's caregiver to just lay down the law and do what you want to do. But caregiving is more like a partnership. Keeping your senior involved is going to go a long way toward helping things go more smoothly.
You're Dealing with Your Senior's Life and Choices
Sometimes it's easy to forget that what you're dealing with is your elderly family member's life and the choices she still has available to her. She may be in need of your assistance, but that does not mean that she's completely removed from the equation. You need to keep her involved in all of the decisions you're making, even if it seems like she doesn't care all that much.
She Can Still Make Some Decisions
No matter what else is going on with your senior, there are some choices that she can still participate in with you. Those choices may seem miniscule to you, like whether she has toast or cereal for breakfast, but that is still a choice. If she's able to continue to weigh in on bigger decisions, let her do so. You're there to help her and to guide her, not to make her feel unnecessary in her own life.
She Can Also Still Maintain Some of Her Independence
Maintaining even a shred of independence can be vitally important for so many aging adults. Everyone needs a helping hand, but that doesn't make your senior completely incompetent. Allow her to do what she can when she can still do something. If you take over everything and don't leave her any room at all to still do some things, that's going to wear away at her self-esteem.
Keeping Her Involved Can Help Her to Feel Less Resistant
If you're noticing that your elderly family member is more resistant to help lately, it's a good idea to look at how involved you've kept her recently. Locking her out of decisions and making her feel superfluous is a surefire way to shut your senior down. Open up to what she wants, and you might find that she's far more trusting and cooperative.
It's really important for you to remember that while you're the caregiver in this situation that doesn't mean you're the only one involved. Your senior really should have some say in what happens and it's just good form to help her to stay as involved as she can possibly be.
Excerpt: If you're leaving your senior out of the caregiving process, that might not be such a good idea.
If you or an aging loved-one are considering a Caregiver in Burlington, NC please contact the caring staff at Affordable Family Care. Serving Raleigh, Greensboro, and the surrounding areas in North Carolina. Call today 919-676-1070.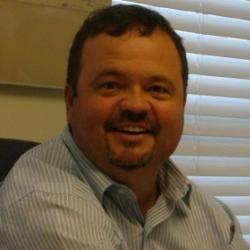 Latest posts by Donnie Shelton
(see all)