Caring for an older adult with diabetes can be a lot of work. There's a lot to do, including making certain they take medication correctly and remember to test their blood sugar. On top of that, it's also important for seniors with diabetes to make some healthy lifestyle changes that will allow them to better manage their condition and avoid complications. It's a lot for one family caregiver to handle on their own. If you are struggling to manage all the work involved in caring for a senior with diabetes, home care can take on some of the responsibility, making sure your loved one gets the care they need while you get more time for yourself. Below are just 5 of the things home care can do to assist older adults with diabetes.
#1: Medication and Blood Sugar Check Reminders
It's not uncommon for older adults to sometimes forget to take their medicines or check blood sugar at the right times of the day. A home care provider can remind them when it is time to do either of these things. In addition, they can help the senior to record the results of their blood sugar test and write down the foods they eat, so that you can see how certain foods affect their blood sugar.
#2: Foot Care
Foot care is essential for people with diabetes. Because diabetes can impact the body's ability to heal, even a small cut or blister can lead to a major infection. To prevent this from occurring, it's important to wash feet daily with warm water and soap, then dry them thoroughly. Feet should also be inspected for any cuts, blisters, or other sores. If the skin is broken, it should be treated immediately to prevent infection. Home care providers can offer daily foot care and inspection to older adults, ensuring their feet remain clean and dry.
#3: Healthy Meals
Eating properly helps to keep blood sugar levels under control, but some seniors have difficulty cooking for themselves. Home care providers can cook healthy, balanced meals that provide all the nutrients seniors need while also preventing problems with blood sugar levels.
#4: Increased Physical Activity
Getting more exercise helps to keep blood sugar levels within healthy parameters because it helps the body to use up sugar for energy. Home care providers can encourage older adults to move more around the house by involving them in various activities. They can also go for walks or drive them to an exercise class.
#5: Transportation to Appointments
People who have diabetes need to see the doctor at least twice per year. In addition, it's important that they receive vaccinations, like the annual flu vaccine, because their immune systems are typically weaker. Home care providers can drive them to medical appointments and escort them into the building, ensuring they do not fall and are able to find where they need to go.
If you or an aging loved-one are considering Home Care in Cary, NC please contact the caring staff at Affordable Family Care. Serving Raleigh, Greensboro, and the surrounding areas in North Carolina. Call today 919-676-1070.
Sources
https://www.mayoclinic.org/diseases-conditions/diabetes/diagnosis-treatment/drc-20371451
https://www.webmd.com/diabetes/diabetes-lifestyle-tips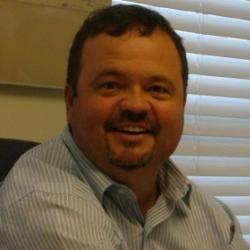 Latest posts by Donnie Shelton
(see all)