One of the main concerns adult children have for their parents is that they will fall. As people get older, their bones might become weaker, increasing the risk that they will have a fall. If you are worried about this with your parents, there are many tips for helping to prevent your parents from falling. Some of these tips may take some time, but they are well worth it, to keep your parents safe.
Cleaning Up the Clutter
One of the best ways to help prevent your parents from falling is to clean up the clutter. If your parents have a lot of clutter on their floors, they are much more likely to fall. It may be helpful to take a day or even a weekend and go to their house to clean out the clutter. If they don't have much clutter, that is great. Then, there is less of a chance they will fall.
Fasten Down Rugs
Many seniors will slip and fall on rugs throughout their home. This may be a rug in their living room, kitchen, or even the bathroom. One of the ways to help prevent your parents from falling is to fasten down all the rugs in their home. There is a specialized tape you can use to fasten down rugs.
Better Lighting
You can get better lighting in your parent's home to help prevent them from falling, as well. Better lighting will help your parents to see better and reduce their risk of falling. You should check the lighting in each room to make sure it is sufficient.
Install Grab Bars
If you are worried about your parents falling in their home, you can install grab bars. These are especially helpful in the bathrooms since they are wet when coming out of the bathtub or shower. However, you can install grab bars in other areas of the home if needed, too.
Install Railings
If there aren't already railings on all the stairways of their home, inside and outside, you can install them. These should be on their front and back steps and any steps they may have in their home, even if it is just a small step-down from one room to the next.
Slope Instead of Steps
Whether your parent has already fallen, or you are just worried they will, you may want to have a slope installed outdoors instead of steps. This will give them an easier way to get in and out of their home, without as much of a risk for them to fall.
Worrying about your parents may never end. However, if you are worried about them falling, these are some of the things you can do to reduce the risk of them falling. Start working on these tips to increase the safety around your parent's home. They will be thankful, and you won't have to worry quite as much.
If you or an aging loved-one are considering Senior Care in Winston-Salem, NC, please contact the caring staff at Affordable Family Care. Serving Raleigh, Greensboro, and the surrounding areas in North Carolina. Call today 919-676-1070.
Sources
https://healthfinder.gov/healthtopics/category/everyday-healthy-living/safety/lower-your-risk-of-falling
https://www.nia.nih.gov/health/prevent-falls-and-fractures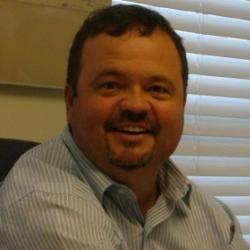 Latest posts by Donnie Shelton
(see all)