Did you know that when a person falls in a bathroom, there's a 2x greater risk of injury over falls in other areas of the home? Bathrooms tend to be smaller and have many hard surfaces like sinks, tile flooring, and toilets.
You've noticed your mom's balance is off. She has difficulty standing on one foot without losing her balance. As her bathroom has a tub/shower combo, you worry about her falling when she tries to get in and out of the shower area. How do you know when it's no longer safe for her to bathe alone?
Ask Her Doctor
Ask your mom's doctor, if allowed, about her vision, medications, and muscle tone. If she's experiencing chronic health issues that require her to take prescription medications, the side effects may impact balance by causing dizziness and nausea.
Sometimes, the doctor can switch medications to others with fewer side effects. Your mom needs to have someone support her while getting in and out of the tub if there are no alternative medications.
Her doctor can only share medical information if she's listed you on her HIPAA forms. If you're not listed, you'll have to find other ways to determine her ability to shower alone. Talk to her about the importance of allowing her close family members to discuss her health care needs.
Chronic health conditions like heart disease, diabetes, and high blood pressure may cause your mom to feel unexpectedly dizzy. If her health is impacted by conditions that cause dizziness or blurred vision, help around the home is essential.
She Admits She Doesn't Feel Confident
Ask your mom how confident she feels while showering on her own. If she admits she gets nervous, it's an excellent time to discuss home care benefits. With companion care at home aides available to help support her, she doesn't have to worry about falling.
She's Fallen At Least Once
Your mom has already fallen. That's the best indicator that it's not ideal for her to be alone while showering and dressing. She doesn't need to have her caregiver helping her during the shower, but she needs to have someone supporting her while she's stepping over the side of the tub.
Talk to a specialist in companion care about caregiver services. With the right selection of care services, your mom has the support she needs to remain independent, and you have peace of mind.
Instead of having your mom bathing on her own and hoping she doesn't slip or lose her balance, caregivers can be on-hand to help out as needed. Use companion care at home services to have someone there to support your mom as she gets in and out of the tub or shower and dresses after. Call to learn more.
If you or an aging loved-one are considering Companion Care at Home in Raleigh, NC please contact the caring staff at Affordable Family Care. Serving Raleigh, Greensboro, and the surrounding areas in North Carolina. Call today 919-676-1070.   
Sources:
https://www.ncbi.nlm.nih.gov/pmc/articles/PMC4700929/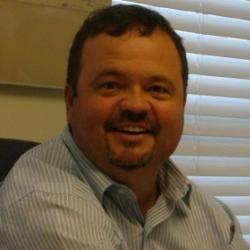 Latest posts by Donnie Shelton
(see all)