5 Great Ways Home Care Can Help Your Mom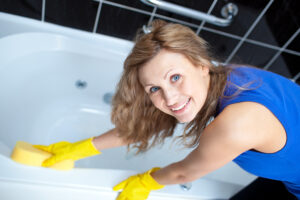 It makes perfect sense that overwhelmingly seniors want to stay in their own homes as they get older. Who wouldn't prefer living at home? Especially if that home is where you raised your children and lived with a partner that you loved. If your mom really wants to stay at home as she gets older but you're worried that she will have trouble doing some of the things that must get done around the house home care is the answer. Home care givers can help your mom with everything that she needs help with so that she can enjoy living in the home she loves and where her memories are. Some of the tasks that home care providers can do for seniors who are aging in place include:
Cooking
If your mom has poor grip strength, can't easily stand for long periods of time, or has other health challenges that make cooking uncomfortable or even unsafe home care can help. Elder caregivers can cook delicious and healthy meals for your mom and then share those meals with her so that she has company while she's eating. Your mom may even enjoy sharing her recipes and teaching the caregiver how to cook those meals just the way she makes them.
Cleaning
Housecleaning is hard work, especially if your mom has a large home or a home with several stories. Home care givers can help your mom with the tough cleaning tasks like sweeping, mopping, vacuuming, and doing deep cleaning in the kitchen and bathroom. Your mom has cleaned up after people after years, now is the time to have someone else do the heavy cleaning for her so she can just enjoy being in her home.
Shopping
Shopping is often tough for seniors. Carrying heavy bags to the car or from the car into the house can be physically challenging. So can walking around the store or pushing a cart full of heavy items. And some seniors become easily confused and flustered when it comes to pay for their purchases. But having a companion who can do the shopping or help your mom shop will make shopping a lot easier for your mom. She may even enjoy shopping again when there is a caregiver with her to help her.
Laundry
Laundry is another household chore that can be tough on seniors. Carrying heavy laundry baskets, transferring heavy wet clothes from the washer to the dryer, and folding and putting away the clean clothes, towels, and linens can be very challenging. Home care givers can help your mom with the laundry or do it all so that your mom can relax at home. 
Personal Care
As seniors get older they often struggle to keep up with personal care. They may not want to ask for help with things like brushing their hair, getting dressed, taking a shower, or putting on makeup. But for women especially it can be hard to feel good about themselves when they feel like they are letting themselves go. Caregivers can provide discreet assistance to help your mom look and feel her best.
If you or an aging loved-one are considering Home Care in Greensboro, NC please contact the caring staff at Affordable Family Care. Serving Raleigh, Greensboro, and the surrounding areas in North Carolina. Call today 919-676-1070.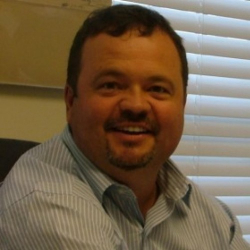 Latest posts by Donnie Shelton
(see all)