A stroke is one of the main concerns amongst the elderly and their family caregivers. You might constantly worry about your elderly loved one's heart giving out and causing a stroke. You may worry about what they eat and how much exercise they are getting. These are all normal concerns. However, it may be a good idea to review some of the most common and best stroke prevention tips with your elderly loved one.
Eating Fresh Veggies and Fruits
Your elderly loved one should be eating a heart-healthy diet that includes loads of fresh veggies and fruits. If they are like many other senior citizens, they eat a lot of prepackaged, processed foods. These are bad for their heart because they are filled with sodium, cholesterol, trans fats, and saturated fats. There are many alternative foods they can have instead of what they have been eating. For instance, instead of fried chicken have boneless, skinless chicken breast with herbs instead of butter.
30 Minutes of Exercise Daily
30 minutes of exercise daily is vital to the prevention of a stroke. Studies show that senior citizens who incorporate regular aerobic activity into their lifestyle have much better heart health than those who don't. If your elderly loved one hasn't been getting this much exercise each day, you or an elder care provider can assess where they are at. Then, you can help them to create a fitness routine that meets this goal.
Improving Mental Health
Is your elderly loved one aware that high stress and anxiety levels can damage the heart? Studies have shown that people who struggle with mental health disorders are almost twice as likely to have a stroke than those who have good overall well-being. If your elderly loved one is experiencing high levels of stress and/or anxiety, encourage them to practice stress management techniques such as deep breathing, sleeping 7 to 9 hours at night, and doing yoga or meditation.
Practicing Self-Care
There are many self-care tips that can reduce the risk of having a stroke, as well. Some of the things that your elderly loved one can do include:
Meditating
Practicing yoga
Taking naps
Talking to friends or loved ones when stressed and preventing stress
Taking a hot bath
Using essential oils
Taking part in hobbies regularly
The more self-care your elderly loved one does, the less stress there is likely to be on their body and mind.
Conclusion
These are some of the most common and best stroke prevention tips for the elderly. Now that you know about these tips, be sure to speak with your elderly loved one about them. The more of these tips that your elderly loved one does and the more often they do them, the better it will be for their heart. The better condition your elderly loved one's heart is in, the lower their risk of having a stroke will be. 
If you or an aging loved-one are considering Elder Care in Raleigh, NC please contact the caring staff at Affordable Family Care. Serving Raleigh, Greensboro, and the surrounding areas in North Carolina. Call today 919-676-1070. 
Sources
https://www.nia.nih.gov/health/stroke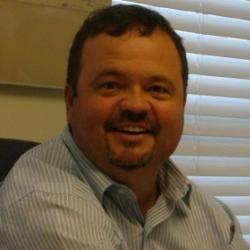 Latest posts by Donnie Shelton
(see all)