How do you know when it's time for 24-hour home care services? Your mom has rheumatoid arthritis and lives alone and you're on the other side of the country. Her neighbor keeps an eye on her and updates you. You also keep track of her visits with her doctors and dentist. Is that enough?
Questions You Need to Ask
Start by having an honest conversation with your mom's doctor. Ask how well she's doing when it comes to self-care. Does she take her medications as prescribed? Is she getting refills as needed?
Find out how much impact the RA has on your mom's mobility. If she can't drive, how is she going to her appointments and stores? Is she in an area where delivery is possible for groceries, home goods, and prescriptions?
Once you know those answers, ask her doctor if the RA is likely to progress and make it harder for her in the next weeks or months. All of this should be used to decide how much help she needs with activities of daily living.
After talking to her doctor, ask your mom how she's doing. Talk to her about the areas where she feels she could use a helping hand. Does she want to move to be closer to you? Would you want to take her into your home?
When you've narrowed down answers to those questions, you need to start building a care plan. What does she need for now? How about in the future? Is she at a point where she risks her safety doing common things like going to the bathroom in the middle of the night or heading to the kitchen for a glass of water?
When She's Not Safe Alone at Night, It's Time to Talk About 24-Hour Home Care
Your mom's doctor may have told you that she fell in the middle of the night. She was trying to get out of bed and lost her balance. She needed to get a glass of water from the kitchen to take a pain reliever. The pain made it impossible for her to safely walk down the stairs.
It would be of great benefit to your mom to have a caregiver with her all night. She can sleep while her caregiver cleans up or preps the next day's meals. If she needs her medication, a glass of water, or to go to the bathroom, her caregiver can help.
Caregivers work in shifts to ensure your mom has someone with her at all times. Your mom is welcome to help out with housework, but she no longer has to if she doesn't feel up to it.
With 24-hour home care, your mom is never alone. She has peace of mind that someone is in the home and ready to help out. Plus, you don't have to spend every day and night worrying about your mom living alone. Call a home care specialist to learn more.
If you or an aging loved-one are considering 24-Hour Home Care in Durham, NC please contact the caring staff at Affordable Family Care. Serving Raleigh, Greensboro, and the surrounding areas in North Carolina. Call today 919-676-1070.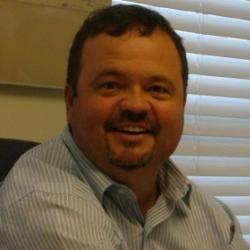 Latest posts by Donnie Shelton
(see all)