Delirium is a frequent and serious condition for all elderly patients in the hospital. It is not limited to persons with Alzheimer's or a dementia diagnosis. Anyone who is in the hospital can experience this, so if your mom or dad has been admitted to the hospital, you should know about delirium and what happens. Once a senior goes home and gets checked out, you should consider hiring in-home care to help around the senior's home. In-home care may help limit the amount of confusion a senior experiences when going home.
There is actually a lot you can do to help minimize the amount of delirium and confusion a senior experiences. Most people have no idea what hospital delirium is, and it's one of your responsibilities to understand when you decide to help out your elderly parent.
Delirium is impaired mental function caused by sickness or other forms of stress on the body or mind. Most people associate delirium with dementia, but that isn't always the case. It can affect many seniors who don't have dementia or Alzheimers. Here are some things you need to know.
During hospitalization, delirium is usually prevalent. Having pre-existing dementia and having surgery are both risk factors. Having already experienced delirium is also a significant risk factor.
Delirium is significantly linked to worse health outcomes. Short-term complications associated with delirium include falls and extended hospitalizations. Longer-term implications may include accelerated cognitive deterioration and an increased risk of dying within the next year.
Delirium has several causes. There isn't always a single cause of delirium. Instead, it is caused by a mix of factors.
Luckily, there are some things you can do to help limit this outcome.
What You Can Do To Minimize Hospital Delirium
Always opt for a good hospital with nurses who are aware of delirium and can quickly take steps to prevent it. Other than that, here are some things you can help your seniors with.
Reduce sleep deprivation. Consider asking the nurses if you can avoid having your blood pressure checked during the night. A calmer environment might be beneficial for a senior's recovery. However, do not request sleeping medications. Even a modest sedative, such as diphenhydramine (brand name Benadryl), raises the risk of delirium. Sleeping medications may also exacerbate delirium in someone who already has it.
Reduce visual and hearing problems. If the elderly person needs glasses or hearing aids, make sure they have them on hand.
Provide comforting company and familiar things. A few family photographs might brighten up an elderly person's hospital stay.
Avoid overpowering or overstimulating the individual. Try to keep the person's mental and emotional stress to a minimum. A comforting, calm demeanor is good. Keep things simple if you need to offer directions or explain anything.
Encourage movement and physical exercise. Even though many elderly people are unwell or feeble while in the hospital, it is essential to promote safe exercise as soon as feasible.
Reduce pain and discomfort. Inquire with the elderly individual whether he or she is affected by discomfort or constipation. Bring it up with the physicians if this is the case. It is fairly unusual for pain to go untreated unless family caregivers assist an elderly patient in bringing it to the physicians' notice.
If you or an aging loved-one are considering In-Home Care in Raleigh, NC please contact the caring staff at Affordable Family Care. Serving Raleigh, Greensboro, and the surrounding areas in North Carolina. Call today 919-676-1070.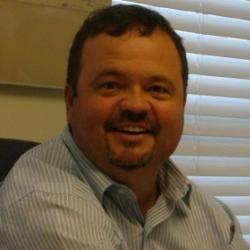 Latest posts by Donnie Shelton
(see all)