When your senior wants to age in place, it can be unnerving for you as a daughter or son. You want your elderly loved one to be happy, but you may not be sure if they're taking care of themselves like they should. They may be stressed, not eating right, and not staying active. This may make you feel like you need to take charge of them, but that is not necessarily the best way to approach this situation.
Not all seniors want to rely on their adult children, and they may not be open enough to talk about why exactly they're anxious, upset, or stressed. If you are worried about your senior living at home alone, it's time to consider home care providers to help. A senior may also feel more comfortable confiding in-home care providers if there are any problems.
On top of having a trustworthy home care provider, technology can truly help make a difference in a senior's life. It can allow them to stay connected with friends, family, and other loved ones that may live further away. Technology also has apps that can truly change a senior's life. Your mental health should be at the top of your priority list as you become older. As we become older, we're more likely to endure trauma, stress, and sickness, which may contribute to poor mental health.
Focus, anxiety relief and a more restful night's sleep are all made possible by the finest meditation applications for seniors. They're also helpful for cultivating a more present-focused state of mind and increasing mental clarity. Stress and anxiety are essential to deal with, but not all seniors will feel comfortable talking to a therapist or someone else. These apps can be a good middle ground to handle mental health and stress.
What Does Chronic Stress Due to a Seniors Body?
The continuous and continuing rise in heart rate, and the higher levels of stress hormones and blood pressure, may take a toll on the body. This long-term continuing stress may raise the risk for hypertension, heart attack, or stroke. It is crucial to find ways to limit how much a senior goes through.
Best Apps for Seniors to Try
There are so many free apps that a senior can use, and some of them may really help them feel calmer. Some will have soothing music they can fall asleep to, slow meditation guides, and even some breathwork apps.
Waking Up App
Waking Up gives guidance during the session, and Sam Harris uses both philosophy and science to help us understand how meditation works for the senior. The approach of self-discovery in the meditation sessions and lessons is especially helpful for seniors because it helps them find themselves and get their confidence back in their golden years.
Sanvello
If your senior does not like using their phone, this is something that can be done on the computer as well. Sanvello is not just a meditation app; it also has tools to help you deal with stress and anxiety. These tools help with cognitive therapy, which helps seniors deal with behavior problems that can hurt their mental health. So, they can deal with their feelings and emotions.
If you or an aging loved-one are considering In-Home Care in Raleigh, NC please contact the caring staff at Affordable Family Care. Serving Raleigh, Greensboro, and the surrounding areas in North Carolina. Call today 919-676-1070.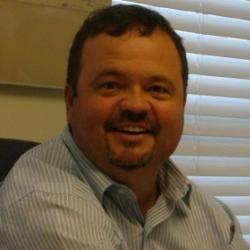 Latest posts by Donnie Shelton
(see all)