As a family caregiver, have you ever stopped to think about the challenges you face each day? Caring for an aging parent is tough on your emotional, mental, and physical well-being.
If your dad requires you to lift him up or support his weight on stairs or in the shower, it's hard on the back and joints. It can be very difficult to see your dad struggling to complete what used to be things he did every day. Here are the many challenges family caregivers face as they help an aging parent with personal care, housework, and other daily tasks.
Uncomfortable Tasks
Most people are not prepared or trained to help their parents with more intimate care needs like toileting, incontinence care, and bathing. It may be hard to brush and floss your dad's teeth, help him dry off and moisturize his skin, and get dressed. Yet, these are things that have to get done.
You power through it, but you're never comfortable. This can lead to emotional strain that's just as damaging. If he resists your help at all, your discomfort is amplified.
Cooking
Not everyone enjoys cooking. If you're one of those that doesn't like to, cooking for your dad may be taxing. Not only are you preparing his meals, but you have to meet his dietary needs. He has diabetes, so you have to be careful about sugars and carbs. Or, he needs heart-healthy meals, so cooking without oils is new to you.
In addition to cooking his meals, you have to plan menus that he approves of. You have to take him shopping for ingredients and read labels to him to make sure the price and nutrition facts suit his needs.
Caregiver Burnout
Many family caregivers begin to experience caregiver burnout over time. Think about it. You've spent hours every day, all week helping your dad with his care needs. If you're not asleep, you're cleaning, cooking, driving him around, or keeping him company. You may also have kids who need your help with homework or want to spend time with you.
As you take on more and more, you have less time to take care of yourself. You never have time to spend with your friends or significant other. That leads to caregiver burnout, which impacts your health. Anxiety and depression are two of the most common problems caregivers face.
Learn About Respite Care
As a family caregiver, make sure you have the time to take care of yourself. Put your needs first to ensure you do not burn out or become overly stressed. If anxiety occurs, you can't truly help your dad effectively.
Talk to a home care agency about respite care services. Have home care aides spend time with your dad while you relax, socialize, or head to a support group or therapy session. Whatever you do to unwind, make sure you take the time every week or more often if needed.
If you or an aging loved-one are considering Home Care in High Point, NC please contact the caring staff at Affordable Family Care. Serving Raleigh, Greensboro, and the surrounding areas in North Carolina. Call today 919-676-1070.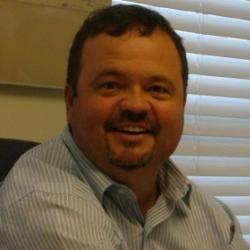 Latest posts by Donnie Shelton
(see all)