October is National Dental Hygiene Awareness month and it's the perfect time for seniors to start paying more attention to their dental hygiene. Dental hygiene is important for seniors because dental infections, poor fitting dentures, gum disease, and other mouth and gum conditions can increase the risk of stroke and heart attack in seniors. There are also medications that can make seniors more prone to gum disease as a side effect.
Oral hygiene is something that seniors need to work on every day. Many seniors don't brush their teeth very well or floss daily because they have trouble holding a toothbrush or doing the movements necessary to safely brush their teeth or floss. Personal care at home for seniors is a way for seniors to get the help they need with delicate daily tasks that will keep them healthy. With personal care at home seniors get to maintain their dignity while also maintaining their hygiene. 
In addition to brushing their teeth twice a day and flossing daily seniors can do these things to improve their dental hygiene:
Clean Dentures Regularly
Seniors have partial or full dentures need to make sure those dentures are getting thoroughly cleaned. Bits of food left on them can cause bacteria to grow in the mouth which can lead to gum disease and tooth decay if it is only a partial denture. Soaking dentures overnight in a cleanser designed for dentures is the only way to make sure those dentures are cleaned and sanitized. A care provider can help seniors put their seniors in to soak each night so they get clean. 
Use A Good Mouthwash
A strong anti-bacterial mouthwash is something that should be part of a senior's daily hygiene routine. After brushing their teeth rinsing with an anti-bacterial mouthwash will help kill any bacteria left in the mouth. Mouthwash can get into the spaces between teeth where seniors have trouble getting a brush which will help seniors avoid gum disease and other dental problems. Killing that bacteria will also leave seniors with nice fresh breath. 
Drink More Water
Dehydration is one of the contributing factors to gum disease. Dehydration leads to dry mouth, which can lead to dental problems and disease. Seniors who want to be proactive about their dental hygiene should drink more water during the day. As a general rule seniors should be drinking water at least once an hour for most of the day. The more water seniors drink the better their health will be. 
Eat More Cheese
Who needs an excuse to eat more cheese? Well here is the excuse. Dairy foods like cheese and yogurt have natural antibacterial properties. So eating these foods can help prevent gum disease and dental infections. Milk also has the same antibacterial properties.  Of course, that's not an excuse to overdo it when it comes to eating cheese. But seniors can enjoy some cheese each day knowing it's actually helping to keep their gums and teeth healthy. 
If you or an aging loved-one are considering Personal Care at home in Durham, NC please contact the caring staff at Affordable Family Care. Serving Raleigh, Greensboro, and the surrounding areas in North Carolina. Call today 919-676-1070.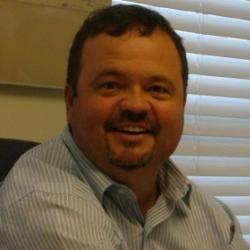 Latest posts by Donnie Shelton
(see all)