September 28 is National Good Neighbor Day. The "Good Neighbor" pledge states "I pledge to be the "good neighbor." With the goal of becoming a more connected and caring community, I will be a person who lives with kindness and concern for my neighbors. I'll take the first step by connecting with neighbors and introduce myself. I will practice the "good neighbor mindset" to make connections, invitations, stay aware, and be available to my neighbors. Good neighbors make great neighborhoods." 
Whether your aging parent lives with you or in her own home or apartment, she has neighbors, and this can be a great day for you to plan some fun "good neighbor" activities to do with your parent. Having neighbors she is connected with not only enriches your parent's social interactions and well being but can also help keep her safe and cared for as neighbors watch out for her and perhaps even assist her with tasks that have become too difficult. It brings back the old days when communities really watched out for each other.
Here are just a few ideas to celebrate National Good Neighbor Day. 
Bake up some treats to share. If your parent loves to bake, Sept 28 may be the perfect day to bake up some

Home Care Wake Forest, NC: Good Neighbor Day

cookies or bars to share with the neighbors. If her baking abilities aren't quite what they used to be, she can pull out an old recipe and have her home care assistance provider help her follow the steps to bake up some deliciousness. The home care assistance provider can also help her walk to the neighbor's doors to share the treats once they're complete. 

Share some gardening produce. At the end of September, it's time to get all of those vegetables out of the garden and ready to be canned or eaten. If your parent is an avid gardener, she can be a "good neighbor" by sharing some of the spoils from her garden on Sept 28. Her home care assistance provider can help her pick and clean the vegetables to be given away. 

Introduce herself to some new neighbors. Maybe someone new has moved into the area recently. Sept 28 can give your parent a really good excuse to go knock on the door and say hello. It can be hard being the new person on the block so a friendly face will be a much-appreciated surprise. 

Attend a neighborhood block party. If your parent's neighborhood is having any type of get-together, make sure your parent attends. Your home care assistance provider can bring her or she can go alone if she's comfortable. It's just another easy opportunity for your parent to get to know those who live nearby. 
It doesn't take a lot to celebrate National Good Neighbor Day, just being friendly and saying hello can be a good start. Having neighbors that your parent stays connected with all year can provide a safe and welcoming community for her and all who live there.
If you or an aging loved-one are considering Home Care in Wake Forest, NC please contact the caring staff at Affordable Family Care. Serving Raleigh, Greensboro, and the surrounding areas in North Carolina. Call today 919-676-1070.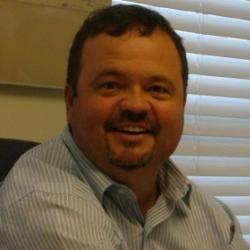 Latest posts by Donnie Shelton
(see all)