How Can You Help Keep Your Elderly Loved One's Information Secure During Tax Season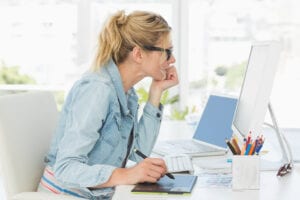 Unfortunately, there are many elderly adults who are victimized during tax season. They may have their identity stolen and even have their tax refund stolen, as well. With the electronic filing system for taxes, it makes it even more of a possibility that your elderly loved one would have their information stolen. However, there are some things that you can do to help keep your elderly loved one's information more secure during tax season.
Securing Their Information
One of the most helpful things you can do to prevent your elderly loved one from having their information stolen during tax season is to secure their personal information. Many elderly adults will carry their Social Security cards and health insurance cards with them wherever they go. This increases the risk of having their information stolen. You can help your elderly loved one find someplace secure and safe to place their cards in their home. Let your loved one know they should only have these cards out for doctor's appointments if needed.
Watch Out for Computer Viruses
There are so many elderly adults who file taxes online. While this is not necessarily a bad thing, they still need to be careful. You or your loved one's caregivers should install an anti-virus program onto their computer. You should also make sure that your loved one logs into every site with a separate and secure password. Finally, you should tell your loved one never to login into a website from an email that was sent to them. Those are where these viruses usually come from.
Monitoring Financial Documents
Another way that you can protect your loved one's information during tax season is by monitoring their financial documents. Many elderly adults will glance over their bank statements, but they may not look at everything. You might notice issues they have missed such as a charge at a grocery store they didn't go to. By recognizing these issues when they start, your loved one will be safer when it comes to tax season.
Using an Identity Theft Protection Program
There are many different types of identity theft protection programs out there today. Find one that will work for your elderly loved one and get them enrolled. These programs will help to keep your loved one's information safe and secure throughout the entire year, not just during tax season.
These are some of the many ways that you can help keep your loved one's information secure during tax season. Don't let your loved one get their identity or tax refund stolen. Use these tips starting today.
If you or an aging loved-one are considering Caregiver in Greensboro, NC please contact the caring staff at Affordable Family Care. Serving Raleigh, Greensboro, and the surrounding areas in North Carolina. Call today 919-676-1070.


Sources
https://www.usa.gov/identity-theft
https://www.experian.com/blogs/ask-experian/how-to-protect-seniors-from-identity-theft/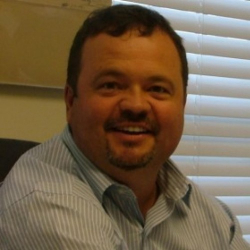 Latest posts by Donnie Shelton
(see all)