October Is American Pharmacists Month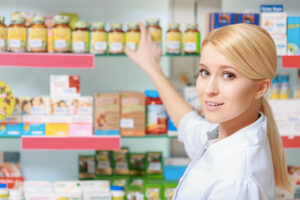 As a family caregiver it can be tough to keep up with all of the things you need to know about your senior's medications. That's why it's so important for you and your elderly family member to be able to rely on her pharmacist to help. October happens to be American Pharmacists Month, which might be a good time to check in with your senior's pharmacist and see if you're missing any important details.
Pharmacists Serve a Crucial Role in Your Senior's Healthcare Plan
Medication is something that few seniors aren't already taking. It's a vital part of your senior's overall healthcare plan, and likely responsible for helping her to control some serious health issues. Your elderly family member's pharmacist is often her last line of defense against medication interactions and other potential problems that could crop up regarding medication.
Talk with Pharmacists about Medication Interactions
Any time that your elderly family member is prescribed a new medication, make sure that you double check with her pharmacist about how that medication interacts with the ones she's already taking. Your senior's doctor can miss certain bits of urgent information that her pharmacist is far less likely to miss. Understanding how to take medications properly is paramount in making sure the medication does what it's supposed to do.
Remember to Ask about Supplements, Too
But it isn't just medications that can cause an issue with interactions. Most people don't realize that vitamins and supplements can interact with medications, too. Things like eating grapefruit or drinking grapefruit juice while taking some kinds of blood pressure medications can be a huge problem. That's why your senior's pharmacist is likely to ask a lot more lifestyle questions.
Pharmacists May Have Other Tips
Pharmacists also have a lot of extra tips that you and your senior might not have thought about asking. Things like compounding medications or taking them in a different format, such as via a liquid rather than a pill, can be really helpful. They can also offer timetables that make it easier for senior home care providers to remind your elderly family member to take her medications.  
Senior home care providers can also develop a relationship with your senior's pharmacist if they're helping her to pick up her medications. They can be on the lookout for signs of medication side effects and interactions that may need a closer look from your senior's medical team, which helps you and your senior to stay better informed. 
If you or an aging loved-one are considering Senior Home Care in Cary, NC please contact the caring staff at Affordable Family Care. Serving Raleigh, Greensboro, and the surrounding areas in North Carolina. Call today 919-676-1070.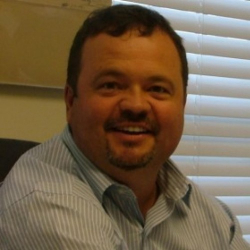 Latest posts by Donnie Shelton
(see all)