Making New Year's resolutions is a great way to get goals for the year ahead and focus on living the best possible life. January is Staying Healthy Month so it's the perfect time for seniors to set some healthy New Year's resolutions that they will actually be able to keep. In order for seniors to focus on staying healthy they should make resolutions that include:
Eating Better And Eating Regularly
Many seniors struggle with eating a healthy diet and eating enough food to stay healthy. Seniors who are not getting the nutrition they need should make a resolution to eat at least two solid meals a day and to eat better quality food. While ideally seniors should be eating three solid meals per day two meals and a couple of snacks is a good start on the road to eating more. If you want to help your senior loved ones eat better eat regularly consider getting 24-hour home care providers who will be able to help your senior loved ones shop, cook, and clean up after meals. 
Getting 15 Minutes Of Exercise Each Day
Most people need to be more active to improve their health, especially seniors. But seniors often have health conditions that make workouts tough for them. They also just might not feel like exercising a lot of the time. But 15 minutes of movement per day is not a big time commitment. And even just 15 minutes of activity per day will have a big impact on a senior's health. You can help your senior loved one make this resolution happen and get more activity yourself by stopping by to take a walk with your senior loved one or signing up for an activity that you can do together like playing golf. 
Going To Bed At The Same Time Each Night
Seniors often struggle to get enough rest. When seniors don't get the amount of restful sleep they need it can have a big impact on their health and memory. Getting into the habit of going to bed at a certain time each night will help seniors develop a better night time routine that will prepare them for a restful sleep. A 24-hour home care provider who stays at the house at night can also help seniors relax enough at night to get the sleep they need. It's pretty common for seniors to have anxiety at night. Not being alone at night can help seniors overcome that anxiety and get a good night's sleep. 
Finding One New Hobby
Hobbies are essential for having a good quality of life. Hobbies are great for seniors because they keep seniors engaged and help them retain cognitive skills and problem solving abilities. You can help your senior loved one find a new happy that they want to take on this year by trying out some hobbies with them. You can try painting, sewing, knitting, drawing, or even physical activities like tai chi or yoga.
If you or an aging loved-one are considering 24-Hour Home Care in Morrisville, NC please contact the caring staff at Affordable Family Care. Serving Raleigh, Greensboro, and the surrounding areas in North Carolina. Call today 919-676-1070.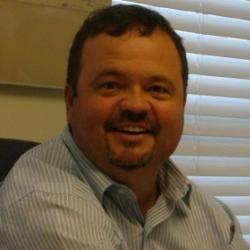 Latest posts by Donnie Shelton
(see all)